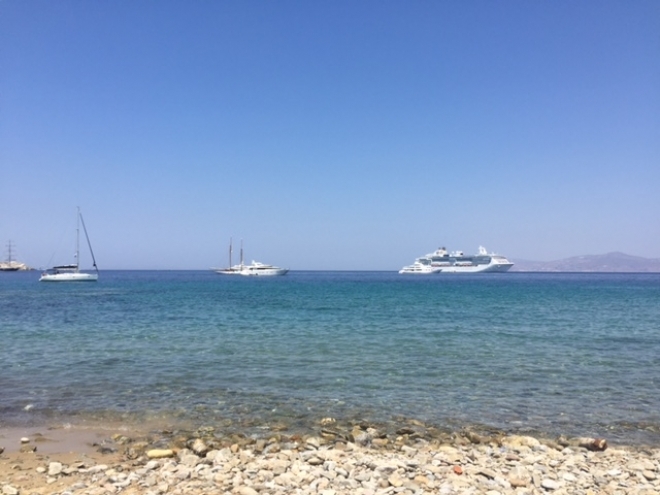 Everyone has a different perspective
I've been away now for one week and am completely relaxed and recharged with a half decent tan courtesy of being in the mediterranean. Travelling has always been something that I have loved to do. I travel constantly for work and also for pleasure, usually mixing the two together. To travel is a luxury and a privilege. For the first time in a long while, I am seeing just how amazing my life has been because I have been able to travel and experience so many different cultures and environments, that broaden my perspective on life and how I view the world.


I am travelling with some friends and business colleagues, who have worked incredibly hard in life, and have not given themselves the gift of travel as much as they could have.

Seeing them experience my favourites destinations, Capri and Mykonos, is an eye-opener. What I take for granted is something most people who die to have the opportunity of seeing. The innocent way a new traveller looks at a sunset in the bay or a ride on a boat, and their expressions that are written all over their faces, is such a pleasure to see.

What I have learned most on this trip is that you should never take your life for granted. We are all fortunate enough to be given the life we have, and it could be gone in a second. Why waste time worrying about something you can't change, or focusing on the negative rather than the positive? What is that going to achieve?

After landing in Milan, and then flying to Naples, where we stayed overnight before heading over to Capri, I was without jetlag and ready to spend the next week or so relaxing, thinking about the business, interviewing some key movers and shakers in Europe, and in general making the most of the experience whilst it lasted.

My head is in a really good space. You know when you finally look at the world and everyone in it logically? Travel can do that to you. It can take you to a place where there is calm and lots of space, allowing you to look at things in a way that you wouldn't normally have the luxury of doing so.

The way I look at the business when I am away, is a way that I wished I did so all the time. Unfortunately with a life of clutter, it's harder to achieve in every day life.