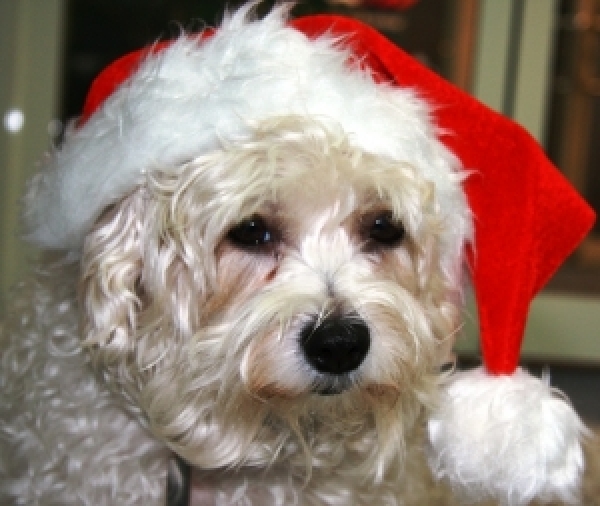 All I want for Xmas is...
It's that time of year again and I have to say it has come around far too quickly for my liking.

It's seems that as we get older, the faster the year goes. I remember very well when Christmas used to come around very slowly and the last weeks lead-up to Santa arriving was the slowest week of all.


Christmas means many things to many people. Some people don't celebrate for religious or personal reasons. Others, like myself, see it as a time to celebrate and as such, we put up our Christmas Trees, lights and spend endless hours shopping for the perfect gift for loved ones.

As I am away this year, the gifts have been flowing in. Some have been tremendously thoughtful, carefully gift wrapped with beautiful ribbon and celebratory paper. I cherish these gifts more than anything. There are no hard and fast rules on gift giving, but for family and those closest, I love that the gifts they give are more personal and special. My favourite gift of all time was a photograph taken of my dog Pip with a Santa hat on. I looked at it for hours thinking about how beautiful she is and what joy she brings to my life. Even now, I still bring it out just to gaze at how expressive her eyes are and how cute she looks. For those who don't know me so well, they tend to give experiences like facials or balloon rides, which is great but are quite impersonal. I have to say I would prefer that they give the money to a charity for children that are less privileged then buy these types of gifts that I could buy myself and that don't show the real value of Christmas.

Which lends me to charity. I know we all know that we should be charitable and most of us have every intention to do so, but how many of us really take action. Charities like Ozchild help children that may be dumped or taken off their parents over Christmas for various reasons. These children would do anything for a simple teddy bear or toy from Santa, but sadly, many of these children miss out.

This year, all I want for Xmas is....

1. To be happy. To spend the day smiling with people that I care about.
2. To 'smell the roses' and appreciate all the great things that come into my life and how lucky I am to be given so many opportunities to live life to the fullest.
3. Books and more books
4. ipad cover... I need to buy one and I keep putting it off
5. Memories that will last a lifetime - quite ambiguous... I know... but I want to do, see and have something so memorable that I look back on Christmas with fond memories.
6. No silly gifts - if someone is going to buy me something that is useless, think again. Give the money to a charity and I will get 10 times more pleasure out of it then any gift that I will look at, laugh and put in the bottom of the drawer.
7. Champagne - need I say more!
8. That my beautiful family have a wonderful day in Queensland
9. That my dog doesn't open her presents too fast and doesn't feel too sad that I am not there
10. Snow!

What do you want for Xmas?

Mellissah Smith, Atlanta