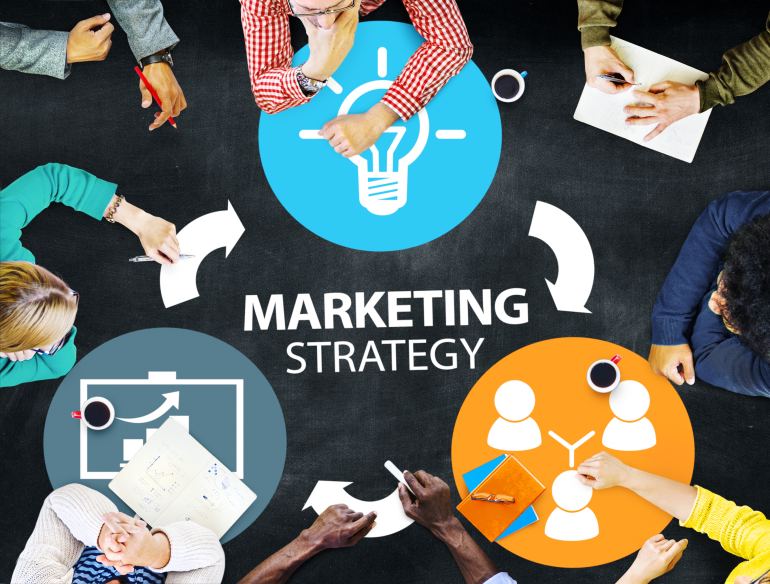 Why Your Marketing Strategy Does Not Work
Written by Alyssa D'amico
Are you putting a lot of your business's resources into marketing efforts and not seeing results? Or perhaps the results of your campaigns are not what you expected. Much to the disappointment of business owners, marketing efforts do not always hit the mark. In fact, quite often, they miss. Many businesses waste both time and money on marketing tactics that do not work, and this all comes down to the marketing strategy they've developed.

What is Marketing Strategy?
A marketing strategy refers to a business's overall game plan they obtain to transform leads into long-term paying customers. With a heavy emphasis on the brand's value proposition, a marketing strategy communicates exactly what your company stands for to consumers. It consists of a specific plan that outlines information, including precisely what you have to offer and how it responds to your target market's wants and needs. Failure to obtain a strong marketing strategy can have significant implications on the success of your business. If you do not adequately market your products or services, you risk failing to obtain leads. Your marketing strategy is a blueprint for successfully accomplishing marketing objectives, and it provides a straightforward guide on how your business can concentrate its resources in the most effective areas. Having a marketing strategy will provide your business with a set plan to achieve objectives that can be quickly followed.

Here are 5 reasons why your current marketing strategy might not work:
Lack of Solid Marketing Strategy
Whilst you may have generic marketing strategies that your business follows, developing a professional and well-thought marketing strategy is crucial for marketing success. Unfortunately, marketing is not successful overnight and requires trial and error over time. By simply following some generic strategy, you are not taking advantage of the plethora of techniques your business can adopt to generate success. If you lack a solid marketing strategy, as a team, you cannot work towards common and communicated objectives, which halts the overall growth of your business.
Undetermined Value proposition
A value proposition is a statement that communicates to prospects exactly why they should pay for your product or service. It summarises the key differences between you and your competitors and highlights the benefits that your product or service can provide. If done correctly, your business's value proposition can benefit you and set you apart from other companies operating in the same market. If you have an ineffective value proposition, potential consumers are more likely to turn to your competitors simply because they don't understand what you're offering them. In turn, consumers are more likely to choose your business because they know why it will benefit them.
Targeting the Wrong Audience
When marketing fails, most of the time, it isn't because of the product or the campaign but because you are pitching it to the wrong audience. Many businesses target their marketing efforts to people who simply have no interest in the products or services they offer. If your marketing strategy is not working, it might be worth reviewing the audience to which you are communicating your offerings. Ensuring your plan obtains a solid market segmentation strategy is crucial. Assumptions on target audiences should not be made; instead, target research should be conducted thoroughly to ensure you are directing your recourses correctly. Businesses can also create buyer personas that will help you better understand the audience you intend to market to.
Promoting the Features Instead of the Benefits
Sometimes, the sole reason your marketing strategy isn't working is due to how you are talking about your offerings. Whilst communicating the product or service's features to potential buyers is essential, ensuring they are aware of the benefits they can provide is the selling point. By only discussing the features of your offerings, buyers cannot differentiate what your product might do for them compared to your competitors. Marketing the product's benefits provides a sense of credibility for your products and services and generates a sense of trust. When you simply communicate the features of your products or service, you ask consumers to do something for you and buy your product. Instead, by effectively communicating the benefits it will bring them, you are informing them what your product can do for them
Unwilling to Adapt
The market is constantly evolving, and the wants and needs of consumers are ever-changing. As a business, you must stay updated with market changes, which should be reflected in your marketing strategy. A marketing strategy that worked for your business a month ago may now be ineffective - therefore, willingness to adapt is crucial. Changes, consistent research, and market analysis should be conducted regularly. Marketing strategies should be reviewed quarterly, and businesses should return to them each time they introduce a new product or service. This will ensure that your marketing strategy remains relevant and that you are directing your resources effectively.


Pro Tip: Do Not Expect Immediate Results
Much to the disappointment of marketers, the results of marketing efforts do not happen overnight. For small to medium businesses, the results of most marketing strategies will not show for 6-9 months; therefore, consistency is vital. Whilst you may want to give up or try new things whilst your strategy is still developing, it is crucial that businesses mostly stick to their intended marketing strategy so that results are accurate.
A great marketing strategy is highly effective, although business owners must understand that the results are not instant.


For help in generating an effective marketing strategy, contact one of our professional consultants at Marketing Eye, where we can help elevate your marketing needs.


Image Source: Shuttertock (281211230)