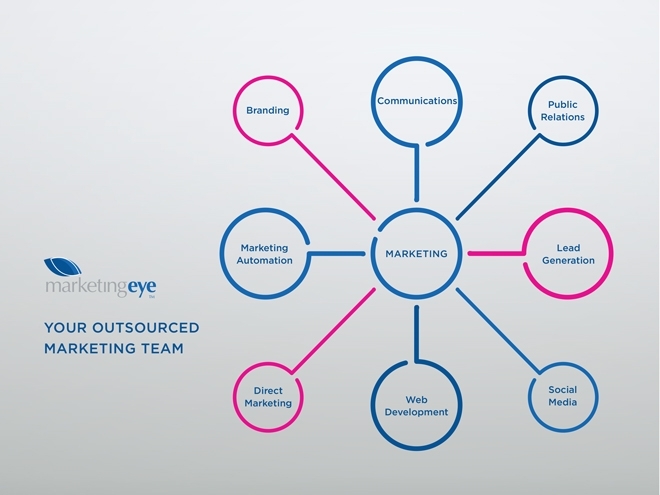 Why you should outsource your marketing team
As the world continues to change dramatically, marketing is a career that is becoming increasingly difficult to keep on top of.

As a company, we are invested in training and developing our people to ensure that they don't lag behind with a majority of marketers today. This is further endorsed by the fact that in comparison to the US, the update of marketing automation in Australia has been dissimal. It's darn-right embarrassing that marketers or whoever is holding the budget have not yet adopted marketing automation as a way in which to feed the sales funnel and give sales people hot leads rather than cold ones.

Outsourcing your marketing has advantages and disadvanges.

The advantages are:
No biase to any particular marketing medium if it is in fact a true marketing company
More investment in learning and development of the latest in marketing techniques
They can look at your marketing with an "extra set of eyes" usually ensuring that gaps can be found
They are independent and can work out where money is well spent, and where it should in some cases go elsewhere
If you marketing manager has been there for a while, they may still be invested in tradtional marketing, forgeting where their customers really are and how targeted they can be through digital marketing
A fresh look at your marketing is always an advantage
Cost-savings with head count, and flexibility to get rid of your agency should they not be performing at a level required
If you are fortunate to only have one agency with all skills in-house, you will find that the collaborative approach will enhance your marketing capabilities ten-fold
Creativity is often best outside the office, not inside
Marketing agencies are kept on their toes, if they are not, you are not doing your job as a client.
The disadvantages of having an outsourced marketing agency:

If you inherit them; that could mean you end up with same-old, same-old
They are usually contracted so until that contract period is up, you are stuck
Your account manager will change over time as marketing is a fickle industry and people love to chip and change jobs
The cost on the out-set is higher, but long-term and if results driven, can be lower
The skills stay with your agency; trying getting them back after they leave the fold (impossible!)
Ultimately you want to develop your team and grow their capabilities - you need an agency prepared to do that with you.
I love being an agency and there is nothing more enjoyable then when it's time to say goodbye because the company has grown to a stage where they should have a marketing team in-house.
Upskilling internal teams is our specialty. Keeping all the skills and secret sauces for ourselves just means that there is a lot of bad marketing going on in the world and we don't want to be tarred with the same brush.
When choosing an agency, choose one smarter than you. It's no different to being a leader. A good leader surrounds themselves with people that are better than they are.
Enough said!