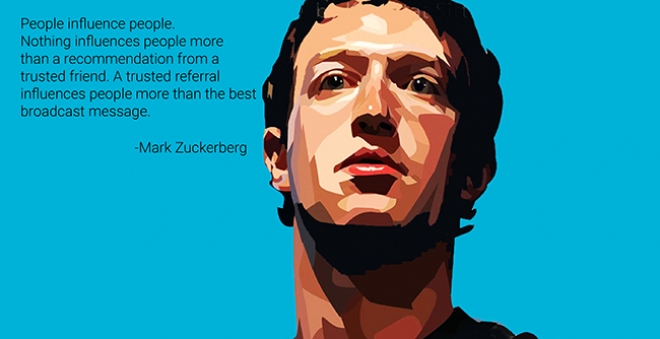 Why You Should Buy Into Influencer Marketing
Still in its infant stage, influencer marketing has become a powerful tool for marketers who have adopted this strategy early on. But it's not too late to get started now. You may just need a few reasons to get excited about this new craze, and here they are:


1.

Customer Retention
– Your clients are more likely to stay loyal to your brand based on who your company has aligned with. This ultimately reduces the number of customer defections.
2.

Lead Generation
– Working with influencers that have relevant prospects on their list of followers will see quick results in attracting and converting strangers and prospects into those leads you need to keep your pipeline full.
3.

Lead Nurturing
– Creating outbound marketing campaigns around influencers using IRM tools allows for the process of developing relationships with buyers at every stage of the sales funnel, and through every step of the buyer's journey
4.

Social Selling
– This is an obvious one. The more people use social media in their buying process, the more relevant influencers become in leveraging your social network and those of your influencers to find the right prospects, build trusted relationships, and ultimately, achieve your sales goals.
5.

Employee Advocacy
– Make it easier for your employees to buy into your marketing strategy using influencers to connect with your organization as well as your clients. The ultimate goal is to get your employees to become mini influencers themselves, feeling confident to do so if they have an influencer they can mention to family and friends.
6.

Community Engagement
– Starting a conversation online about your products and services is easy when using influencer marketing. This is all about connecting your customers to other customers. The key tools marketing teams use to control the organisational "brand" are events, collateral, and media, so influencers can be a major amplification to your current marketing efforts.
7.

Brand Awareness
– Influencers that mention your brand on their platform will drive positive awareness to your organization
8.

Website Traffic
– Linking your site to a heavily trafficked site will boost page visitors. The are people who actually click on the link in an influencer's post to end up on your brand's site. You can use a special tracking URL to see who is coming from where.
9.

Thought Leadership
– Being connected to other thought leaders in the same space allows for you to be on the forefront of the dialogue happening now in your industry
10.

Brand Advocacy
– There is a difference between being an influencer and an advocate. Once a relationship has been established with your company and the influencer, it's much easier for them to become advocates for your product and begin heavily pushing their followers to buy



Influencer Marketing | MiniInfluencer | Social Selling | Brand Awareness | Marketing