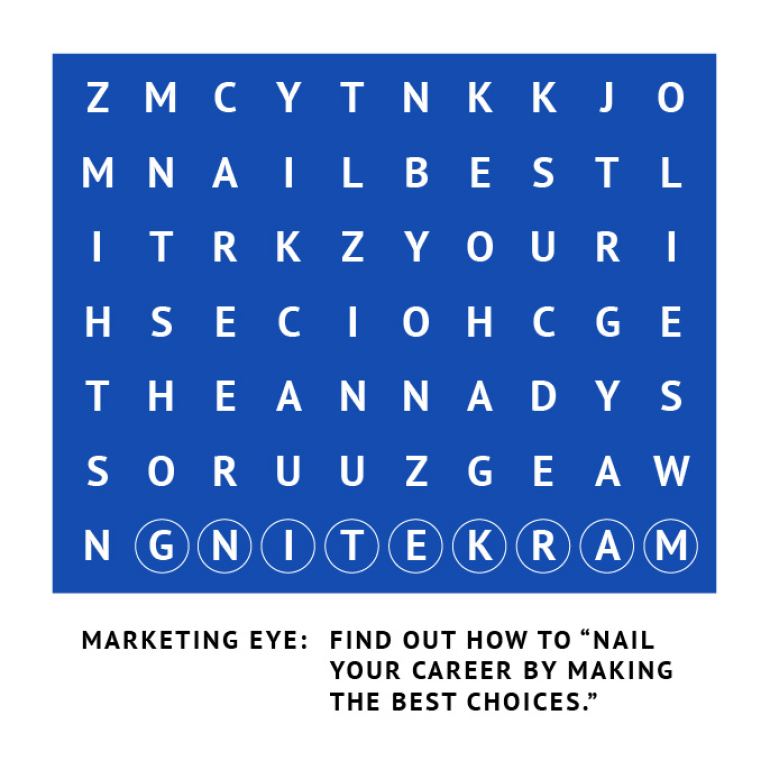 Why you need to think twice before applying for a marketing position
Many of us apply for positions on LinkedIn because it's easy. The job pops up on our feed and simply after a few clicks, we've applied.
We have probably read the first few paragraphs and decided that if anyone gets back to you, you might read a bit more or of course, ignore the email (or in-mail) and move on.
The world has changed, and the power has shifted. In many ways, that is a good thing. In fact, the ability to pick and choose your next career move should not be able "having to work" but "wanting to work". Through this shift, it's a win-win for both parties – if only everyone could see this.
However, technology has played a big role in our tardiness with the whole applying for marketing jobs, turning up to interviews, taking jobs and turning up. In fact, it has been a big player in giving power to those who may not have had it in the decades before.
COVID has given power to people in jobs such as cleaning, gardening, packing shelves and working in cafes – and this has been great in increasing salaries and feeling appreciated, but also will have some side effects that will affect people in ways they didn't expect.
If you are passively looking for a new marketing job, think about the consequences:
Do you really want a new job?
It's a real and honest question to ask yourself. Do you really want another position, or are you just having a bad week? Did someone do something that didn't make you happy this week or were you overlooked for a pay rise or promotion? All of these questions need answering before you "click" to apply for a new position that has advertised on LinkedIn, as it will not only save you time, but it will also respect the time of the person who sifts through the job applications. Showing that you have respect for others is a very good value to have, especially right now.
Are you trying to get a pay rise and need a negotiation point?
Using a new opportunity as a leverage point for your current position is "naughty". If the company has headhunted you, that's a different story, but if you have applied for a position and used the time of someone else to sort through applications, organize an interview and then usually multiple people's time to conduct the interview, that says something about you as a person. Always apply for jobs that you are genuinely interested in and wanting or at the very least, let the interviewer know that you are only "considering" leaving, and may not unless the opportunity is too good to turn up.
Have you spoken to your current employer first?
Employers make mistakes. They often curtail to the people that scream the loudest and not the ones that are their best employees. It's a subconscious mistake, not often a deliberate on. Having a honest conversation with your employer about your career, salary expectations and how you are valued as an employee can be often all that is needed to have you walking out of that corner office on top of the world, positive about your career with the company you are already with.
Most employers want the opportunity to listen to their employees and understand their dreams, aspirations and expectations, but few get the opportunity.
If you imagine what many employers not in the sectors that are benefiting from COVID are going through, you can understand that the past few years has been very traumatic. For many, just keeping the lights on has been hard. Mentally, many employers are struggling with the stresses of the human resources situation and just keeping businesses running. They don't mean to neglect their teams, but the stress is insurmountable and many of us are not equipped to handle just how much our businesses have been influenced by COVID.
However, like many business owners, our employees for instance are critical to our business, not just because they do a job but mostly due to being a close-knit group of positive people who are here to support each other personally and professionally.
Don't be afraid to ask your current employer to take notice of your contribution to the company, your aspirations and give you honest feedback on your progress. You may be pleasantly surprised.
Are you job hopping, and when the world returns to a sense of normality, will you be penalized?
Reading the CV's of people who apply for marketing positions in companies, I am surprised just how much job hopping is going on, duplicate LinkedIn profiles and marketers saying that they "own their own business" for years on end, but when you interview them, they talk about the jobs they have had in that time.
While it is true that many people employing marketers today are somewhat desperate for talent, it is also true that this won't always be the case. In fact, many marketing companies and organizations that have marketing departments are finding that technology is replacing marketers in many positions outside content writing and creative.
At some point, things will come full circle and your chequered CV might be to you detriment.
Marketing can be the most exciting career in the world. I've been in it for the past 30 years and still love it as much today as I did 30 years ago. It continually changes, expands, and pushes me to learn new things. I love it. How I got to a position of "privilege" in marketing is working hard, taking the right risks and having the confidence to have conversations that have deeply impacted my success.
Try it. You never know where you might end up.Apply for Marketing Specialist position in Atlanta today with Marketing Eye.