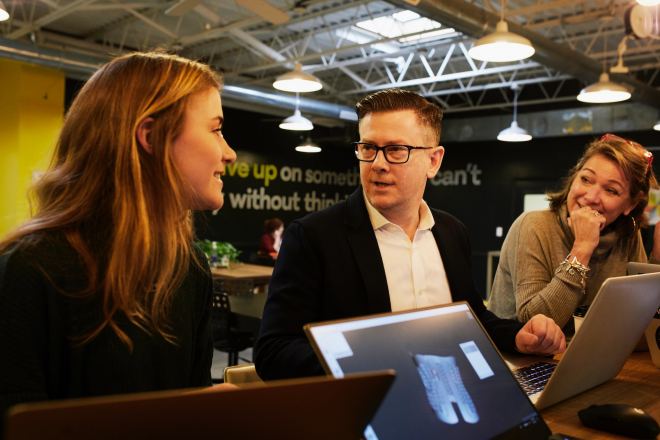 Why salespeople fail miserably
The other day, an entrepreneur I know shared with me why he had been so successful in business of late. Apparently, the penny dropped and he realised that by having no cap on commissions, he was able to empower some of his sales people to make millions of dollars each year. By having some
sales representatives
that were super successful and motivated by money, he attracted other people who wanted to learn from them and achieve the same goals. In 3 short years, his business went from a two million dollar operation to a
$100 million dollar business.
The experiences that taught us the biggest lessons
Over the years, we have had some sensational sales people. Three that really stuck out were
Brandy*
,
Tia*
and
Jenny*
. Each of them were super talented in their own ways and were able to bring in sales at a rate that we couldn't keep up to as a company.
Brandy
Brandy was a native American lady from Atlanta who moved to Melbourne to follow a man. She had a short-term working visa, and on the back of Tia being successful, we decided that even if she was here for a short time, it would be worth it. And it was. This young lady was unbelievable in bringing in sales. As a marketing company, our in-bound lead flow was huge, so combining that with LinkedIn campaigns, she as able to bring in between $240,000 to $360,000 per month.
Problem: She wanted to make bigger commissions and knew that she was good, so she decided to work in real estate where she could make $30,000 off one deal. We were also knew to having a sales person and didn't know what commission structure to put in place.Tia
Tia was smart, professional and strong. She had learned from the best and was able to bring these skills into the company. Tia hit the road running and racked up so many sales, she ended up with an assistant. Her A-Type personality made her successful but it didn't make her friends along the way.
Problem: While I liked her strong personality, other's didn't. She was always involved in bickering in the office with her colleagues and this was causing havoc on our culture. We also sent her abroad for a month and when she came back, she was not interested in fitting in nor did she feel that she fit in. She was above it. In hindsight, we shouldn't have sent her abroad so soon as it didn't fix the problem, and we should have hired an outside consultant to help with working with the team so that they could 'play nicely'.

Jenny
Jenny didn't come with much experience but she did come with enthusiasm. She nailed inside sales and continued to build out our client base at an alarming rate.
Problem: She wanted to go home to Seattle and we set up a sattelite office. It was a failure. Our biggest to date I would say. After six months she had only brought in 3 sales and that was not enough to sustain the business.
From these invaluable lessons we were able to easily identify what we needed to succeed and how to resolve any problems that might arise. However, as any manager knows, this problem never goes away and you have to keep working at it, keep learning and adapting - otherwise you will continue to fail.
Over the past 20 years, there are a number of things that stand out that are instrumental in sales people failing:
Inability to prospect effectively
This is always number one on everyone's list of why people fail and sadly it is true. If you cannot prospect effectively, you cannot be successful in sales. You need to know your market and connect with them.
Nuturing leads
For some old school sales representatives, nuturing leads is foreign. In fact, they have no idea why marketing automation software is utilized and are forever seeking to find prospects that buy straight away. If they don't, they simply move on, missing the opportunity all together.
They don't know their product or service
You know how frustrating it is when you go to a restaurant and the waiter doesn't know what's on the menu. We've all been there and it doesn't compell us to want to hand over big tips - right? The same goes with business. If your sales people don't know your product or service inside out and back to front, it is impossible for them to be successful in selling it. People want detail and they want you to share your knowledge.
They lack discipline
This is a huge issue for many sales people. Try getting a sales people to fill in the details of their sales after the fact. Impossible! But discipline is the foundation of a successful sales person. If you don't have discipline and don't do the small things right, it's hard to create the momentum for sales to come in.
They have no benchmark of what is a good salesperson
If they don't know what a good sales person looks like, it's hard for them to imagine themselves as one. If you don't have a good sales person in your organisation, reach out to friends or send your sales team to a sales conference. They need to know what is looks like to be successful as a sales person so they know what they have to do to be one too.
They don't use a consistent and effective sales process
There are sales processes for a reason. At Marketing Eye Atlanta, we have a 40 page document on how to do inside sales, just so an inside sales person doesn't get it wrong. The process is thorough and concise and we know it works. When it isn't followed, the inside sales person isn't successful.
Remember to arm your sales team with the right marketing material, information on your company and insights to help them be successful. Ensure that marketing is doing what they need to do to help you reach the goals that are set out for your sales team. Get buy-in from your sales team with your marketing strategy and make sure you include them.
Salespeople fail for many reasons, but it doesn't have to be that way.
They don't get coaching or are uncoachable
Uncoachable sales representatives are the worse! They know it all and refuse to listen to anyone else. Now, that is fine if they are super successful, but if they aren't, they need to start listening and learning. Role plays are important in any sales role. When someone starts in sales, it is important that they receive adequate coaching.