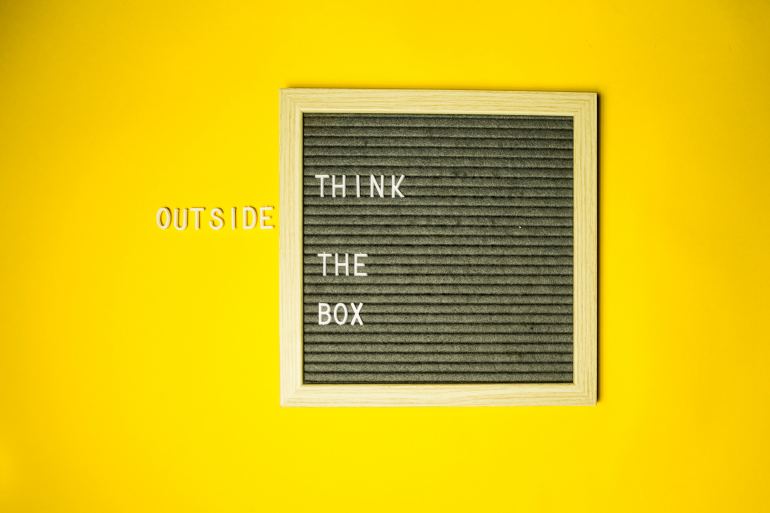 Why professional services firms are scared to stand out from the crowd
When you look at financial services firms, the first thing that comes to mind is accounting, financial planning, legal and management consulting firms. Although the breadth of professional services firms is much greater than that and includes marketing and recruitment, it's our financial and legal counterparts that really struggle to stand out from the crowd.
There are many reasons why professional services firms stay under the radar and want to look like each other, especially if they are a small to medium sized business.
They include:
Regulatory requirements: standards around the marketing of business.
Conservative management: professional services firms tend to be run by men over 50 years of age that are private school educated. Their psyche profiling indicates conservative views and traditional ways of doing things.
Desire to look bigger than your company actually is and therefore follow suit of larger companies who stay within the lines when it comes marketing and creativity.
A belief that only 'blue' can be trustworthy.
Old-fashion marketing methodologies: Relationship marketing and telemarketing still prioritized over modern marketing techniques.
Haven't learned how to use LinkedIn properly – yet!
Within the professional services industry, there lies a huge opportunity for companies to disrupt and stand out. We took a good, hard look at management and marketing consulting firms 5 years back and realized that they are using old-fashion methodologies and reliance on human intelligence to develop business plans and marketing strategies. Within a few years, we developed a technology, Robotic Marketer, that can not only write a marketing strategy faster, smarter and with predictive analysis around outcomes, it does this in a mere 20 minutes. All Robotic Marketer's direct competitors do this manually taking 100 hours or more. Imagine if your clients can go to market faster and reap the rewards of connecting with prospects and customers when and how they want to be connected with?
This leads me to the real reason we are considering how professional services firms market. Most professional service firm leaders don't see value in marketing because they have not experienced results at lightning speed. They are hesitant to do anything that isn't in their normal wheelhouse because they are scared of what change may look like.
But here's a tip. Marketing today is easier, more cost-effective and has greater longevity in taking customers from a prospect through the sales funnel, nurturing relationships all the way to a closed deal.
Here are 5 ways your professional services firm can reap better results in 2022:
Marketing Strategy: Get the professionals in, understand how your customer is changing and develop a strategy to drive better communications, with higher frequency across your entire target audience, aligned to your business goals. We use Robotic Marketer to develop marketing strategies, to save time and ensure that we have the right marketing strategy in place the first time.
Creativity: Get your team together, have a brainstorm about your brand and what it means to your customer and get creative. Think of new ways to connect with customers and build relationships. Ensure that you include everyone from the youngest person in the office to the oldest. You will be surprised at the outcome of letting people's creative juices flow.
Internal Communications: It's often forgotten, particularly if you are small but when an internal communication program is in place, companies find that they not only have happier employees, those same team members are your biggest ambassadors contributing directly to influencing sales and attracting the best talent.
Content Marketing: If you do not have a regular content marketing strategy in place covering social media, blogs and email marketing – you are in big trouble. I say this knowing that many of your competitors have taken this year to re-think their businesses and 84% of professional services firms believe that content marketing is the most effective way to reach new customers.
Lead generation: Ensuring that your company has a repetitive lead generation program in place and it is running repetitively is essential to bringing in leads in 2022. Make sure you have the right CRM software, use presentation technologies like AirDeck and capture every communication in one place, analyzing the effectiveness of campaigns.
It's time for
professional services firms
to lose the fear around standing out from the crowd, work under the industry perimeters of ethics, but deliver thought leadership and knowledge to customers who want it.