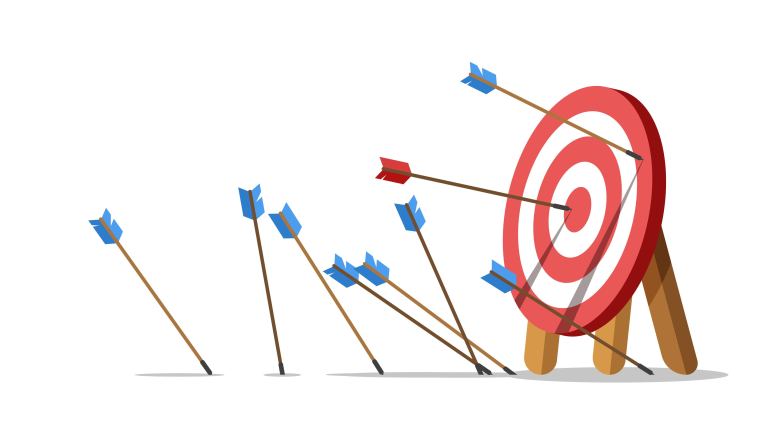 Why Marketing Strategies Fail
Today's digital boom demands businesses to transform. As enterprises leverage solutions to optimize sales and brand awareness, investing in a well-rounded marketing strategy can help.
However, often marketing strategies may yield different results. Understanding why and focusing on creating a winning marketing strategy can be a game changer for your business.
What is marketing strategy?
An organization can focus its limited resources on the best possibilities to boost sales and gain a long-term competitive edge by using a marketing plan. The organization's value proposition, brand message, demographic information about the target market, and other vital components are all included in a marketing plan.
A marketing strategy stays around the organization's goals and values, allowing one to communicate with customers what the organization stands for. How they work, and what makes them run their business.
There are many keys to making your marketing strategies effective for your organization, such as promoting your products and sales, targeting your audience and your market and creating your marketing plans. Still, around 71% of experienced marketers need to be using effective methods for helping their companies raise. These methods make their companies unproductive in the market and target their audience.
Which makes the marketing strategy fail?
- Don't know their audience
Before making your marketing plan, you must remember who the strategy's audience is. That means marketing research is one of the essential steps in your project. With audience research, organizations can avoid producing unnecessary content for potential customers and targeting the wrong audience. However, if you consider all other attributes and ignore these steps, your strategy will still be effective.
To overcome this issue, marketers should create new content focusing on their target audiences and customer personas. This will lead your staff to better connect to them with all other characteristics, such as marketing campaigns and customers' needs, values, and interests.
- Do not have specific aims
Most of the marketers in the industry fail because they need to know what they are working on. This could be solved if a company has concrete goals. If you want your marketing plan to be valuable, then each organization member should know their purpose. Having a clear and big picture of a vision and objectives could lead your team to understand the task in a better way.
- Ignore their competitors
Many organizations in the industry, which predominantly have a powerful reputation and strong customer attraction, completely ignore what the other businesses are doing in the market. However, if you consider your business the best, you still need to pay attention to your competitors.
Your competitor's research is a big step for your successful marketing plan. But unfortunately, most marketers do not take it seriously and believe it involves keeping an eye on other brands' campaigns, promotions, and deals and duplicating them.
But in reality, it involves keeping your eye on who your competitors are. What are they doing in the same industry? Which networks and methods are they using, and what are they not using?
If marketers fail to use this step, they will find their marketing strategies for their companies unproductive.
- Use one channel
Different media channels play a crucial role in promoting businesses. For example, marketers using the same one-hand channel as radio or TV for their organizations makes the marketing plans weak. On the other hand, suppose an organization wants its marketing plans to be effective, especially those whose competitors are not using the same channels. In that case, it should pay this medium a big part of its budget.
If your company wants to attract new customers, you must use a combination of different channels to promote your business and increase sales.
- Do not build a relationship with the customers
Marketers in the industry mainly focus on viewing the customers just for the sake of getting revenue. However, they must remember that their customers are more valuable than their sales.
If you see the customers with the sales aspects, you will not be able to build a relationship with your customers. Therefore, relationship marketing should be involved in your strategies to have a loyal and devoted relationship with your customers.
You get their attention and support when you connect with your customers daily. This makes the strong bond between marketer and customer. Having all the others points in your marketing plans, if a marketer thinks building a relationship with the customer is optional in your marketing plan, then it would be useless.
- Lack of communication between marketing and sales
The sales and marketing teams are the two primary groups responsible for running a business and its revenues. Although these two teams are from different departments, if they work together by communicating, you will find your business grows well.
By communicating, the sales and marketing team can participate in your company's content creation, which leads to more targeted and timely messaging from your company.
Each of these items can potentially undermine your marketing strategy's effectiveness. However, by understanding the pain points, your marketing team can create a winning marketing strategy for your business, ensuring brand exposure and maximum sales.