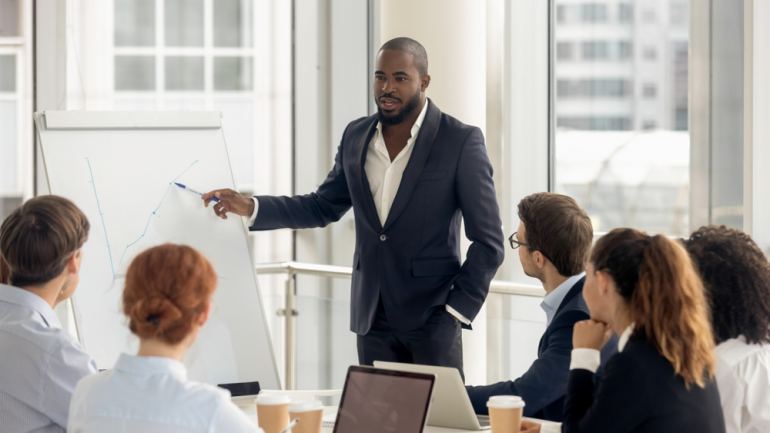 Why A Good Marketer Is Just as Essential as A Sales Rep
Written by Phoebe Simmonds
"It's not what you sell that matters as much as how you sell it"- Brian Halligan, CEO & Co-Founder of HubSpot.
Marketers and Sales Representatives are two jobs that are essential to the successful operation of any growing business. While Sales representatives offer a more tangible contribution to achieving your bottom line, marketers coordinate a number of intangible associations surrounding an entire brand that, organizing public relations and media exposure activities, running advertising campaigns to develop a greater awareness of the products on offer, and employing a range of monitoring tools to provide quantitative results. In short, both roles impact leads and revenue with one more focused on building a transactional customer relationship, while the other is focused on managing.
Good marketing goes hand in hand with good selling and while both roles serve their own purpose, here is why being a marketer is just as important as being a Sales Rep.
Marketers promote and sell goods or services
Just like Sales Reps, Marketers primary role is to promote and sell the goods and services, however, the great thing about marketing is that they often invoke several more subtle techniques, that prove to be more effective with repeated exposure. Marketing uses a diverse range of techniques to effectively guide your ideal customer along an experiential journey with the product or service, instead of giving an elevator pitch. To convert consumers from disengaged prospects to converted customers, marketers have the benefit of a wide arsenal of tools like social media, email marketing, or search engine optimization (SEO) to assist them. Casting a wider net and playing the long game, marketers can undertake specific strategies that launch brands into the spotlight, rather than relying on word of mouth or customer referrals to generate their pipeline of leads.
It's not just a numbers game
One of the key differences between sales and marketing is that, while in sales the focus is to primarily hit quotas and sales goals, for marketers, the primary goal can be matched to all objectives of the company, related to their products of services. Marketing departments work to match the right customers with the right products and goals are often much longer term, which can be more rewarding and ultimately more beneficial for the company. In contrast, sales goals are often measured on a month-to-month basis and are therefore a lot shorter term.
Marketing involves in-depth competitive research
A key part of the job as a Sales Rep involves research into competitive brands and the same goes for Marketers. A competitive analysis is an incredibly important marketing strategy that involves identifying major competitors and researching their sales, products, and marketing strategies. Through doing this, marketers are able to establish their value proposition.
Marketing is forever changing
One of the reasons that a good marketer is so important is because the world of marketing is ever-changing. Each day, new programs, strategies, and competitors emerge, which means that marketers need to stay on top of the game. Unlike sales, which can be a little more rigid, marketers are able to adjust and implement new strategies to promote their brand, helping drive sales. Marketers are trained in a whole range of tactics that engage with human psychology, anticipating consumer behavior and ensuring that the right idea is delivered in the right place, at the right time to develop the right association with the brand. With marketing, there is no, one size fits all approach, and therefore a good marketer will work hard to find a strategy that is best suited for their company, competition, and the climate that they are operating in.
Good marketing is crucial to good sales (and vice versa)
In a business, it's crucial that the marketing and sales departments work closely together. Good marketers will primarily add value to the sales process, while good sales representatives provide marketers with invaluable information about the landscape and provide customer feedback. Despite the differences between these two departments, developing a process for aligning these two business aspects is crucial. Ultimately, the common goal is to attract prospects and convert them to customers, generating revenue.
If you have any questions regarding this topic, or your business needs expert marketing advice and professional marketing services, get in contact with our team today.