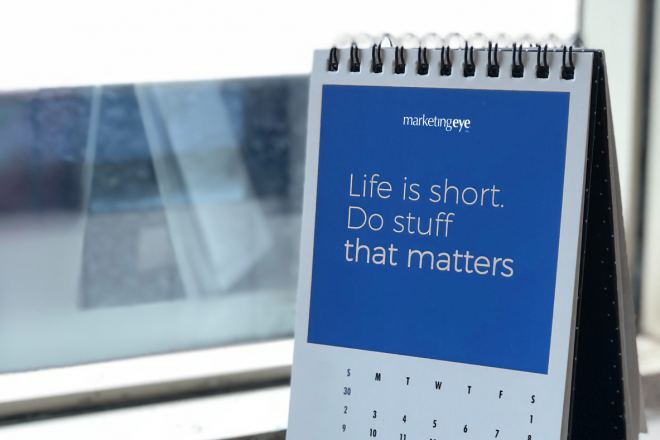 What You Need for Your 2020 Marketing Strategy
It's officially November, which means that 2019 is officially winding down. As this year draws to a close, companies everywhere are working to get prepared for 2020 by allocating budgets, hiring for services, and closing out deals. It's important to get these things taken care of, but what about the marketing strategy? A marketing strategy is a plan of action designed to outline your goals and promote your company. Without a marketing strategy in place at the beginning of 2020, it will be much harder to efficiently and effectively accomplish anything in the new year. Below, we have a few things that should be included in your marketing strategy for 2020.
Intensify the use of technology
Technology is only going to be further implemented into our business practices in 2020, so it's wise to go ahead and prepare for it. Not only should you be using it more, but you should implement the newer technology as it becomes available. Artificial intelligence is quickly becoming a commodity that businesses in every industry are using. AI can be used to gain a deeper understanding of your customers, optimize digital advertising campaigns, create detailed consumer profiles and even write marketing strategies for you. You can also implement AI to enhance the customer experience, which is a great way to convert leads and retain your current customers.
Search engine optimization
A website that is not optimized is not a website that is working for you. In 2020, SEO needs to be a priority for your business, especially if it isn't already. Get your marketing department up to date on the latest SEO practices and develop a plan for 2020 that will address all of your SEO needs. As industries ebb and flow, you should continue to update your site and all of the content that your team is producing.
Content marketing
Content marketing isn't going anywhere, and 2020 will likely see more content produced than ever. As new technologies emerge, more companies are going to be using augmented and virtual reality for their content pieces. These technologies are limited in their use for general marketing practices, but they create opportunities for creative content marketers to create engaging, immersive and interactive content like never before. Content marketing certainly isn't going anywhere, but we might see some huge changes to how content is created.
Deeper personalization
As business continually moves towards a primarily digital space, personalization becomes more important. Establishing connections with your audience by adding personal touches to your marketing practices will not only foster a sense of loyalty and create better relationships with those customers, but it will also help you generate better leads. Consumers are growing more wary of bots selling products, so a personal human touch will be more likely to close a sale.
These are merely a few elements that should be included in your marketing strategy, but we cannot understate the importance of having one in place by January 1. If you don't have a strategy in place by then, you will already be losing your edge to the competition. If you are looking for a marketing strategy for 2020, contact Marketing Eye today.