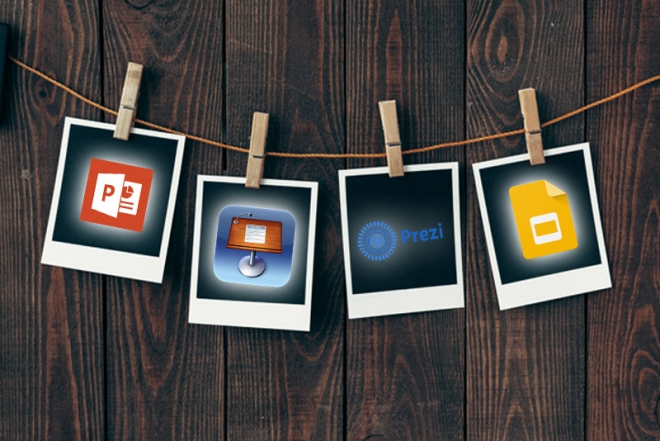 What Presentation Platform Should You Use?
Throughout the past few months there has been a strong amount of interest in finding creative new presentation platforms. Everyone wants to use a ground breaking presentation platform that will blow clients and team members away, however; there are some limitations with presentations. Want to know why so many platforms fall to boring old Powerpoint?
We've seen so many presentation platforms come out and claim to be the "Presentation of the Future"! Unfortunately, this hasn't been the case to date. Presentation platforms like
Prezi
,
Flipbook
,
SlideRocket
and many more have made every attempt to steal mass businesses away from Microsoft Powerpoint.
Are you contemplating investing in a brand new platform for your presentations? If so, you should examine a few reasons why you might think twice before moving forward with it.
1. Compatibility
One of, if not the most, influential reasons why Powerpoint is still at the top of the food chain is its compatibility with other programs and systems.
There's nothing worse than to going into a meeting and finding yourself with solving glitches, sharing, and uploading problems in front of clients, colleagues, or leads. Powerpoint consistently offers a platform which is simple and easy to use, while easily working with any computer or software system.
2. Visual Focus
When you think about it, the age demographic of executives, managers and owners is generally old is most cases. Knowing this, it's important to keep your presentations easy to follow and read.
Although worse with an older audience, it still gives everyone a headache when you're watching a presentation which seemingly jumps all over the place. Prezi has dealt with this problem far more than many others, and while it has some cool features, viewers can get very dizzy after a few spinning transitions.
3. Platform Skill and Training
Just as important as it is to actually have a beautiful working presentation is to have someone who actually knows how to operate it smoothly. Knowing how to transition slides and move through the presentation is critical and many of these "new platforms" don't give you much training to lean on.
For example, what if the person who was supposed to present ends up in an emergency and someone else has to run the presentation? Will the next person up to the plate be able to run the presentation? These are common problems that teams run into.
So what should you do then?
Rather than investing in new presentation platforms which are very risky, it would be much more valuable to produce creative video clips within your presentations to capture your intended audience. Not only will the video provide value for you in presentations, but also for any number of other areas in your marketing channels.
We live in a world where videos are quickly becoming the future of marketing, as no one truly wants to read anymore.
Make the SMART choice, turn to VIDEO!
Learn more
about how Marketing Eye can help you with your presentations and videos.