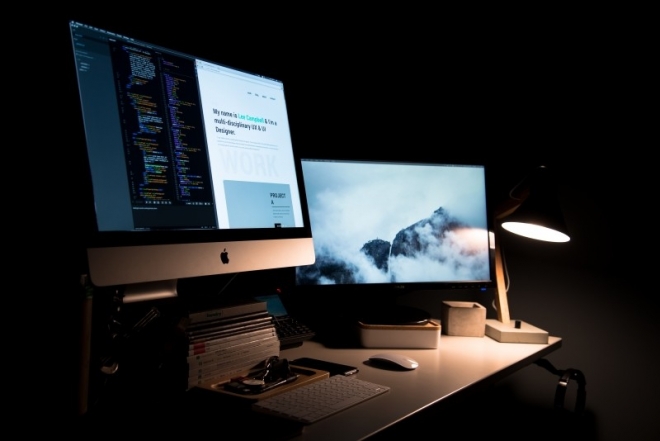 What Makes A Great Website
Written by Brice Bradshaw
How do you create the ideal website? How valuable is it? These are questions that many business owners are searching for answers to, and the biggest gap in the road lies with the tactics behind your website. Whether you have a marketing department internally or rely on an agency for your coding and website design, it is crucial to have a website which is strategically built for your audience. So what does this look like? Well let's take a look:
First, building the ideal website requires an understanding of what the end goal of your website is for your viewers. Obviously, everyone wants more clients, but let's dig deeper. Many websites are designed for ecommerce or lead generation purposes, while others are designed for brand awareness or as an informational resource. Knowing what your ultimate objective is for your website is the first step in the process.
The second step is developing the right content and building a suitable template or framework which is both visually stunning and also extremely relevant to the target audience's needs. This makes it easy for your target audience to acquire the information, products, or services they desire.
Third on the list is probably the most important part of any great website, the
call-to-action
. The call-to-action is the bridge which connects your viewers to the action that you want them to take the most. It guides them quickly to the objective, created in step 1, of your website. Whether the call-to-action is a lead form, contact form, ecommerce basket, or informational download, all of them should be placed strategically on the opening page of your website, as a side ribbon, or within one mouse scroll of the opening page.
This ensures that your viewers are able to quickly grasp what you are offering and make a decision. As technology has showed us, we live in an age where no one can afford to waste time or energy trying to get something. A perfectly placed call-to-action solidifies an easy transition between your viewers and the desired actions you want them to take.
Last on the list, make sure your website is mobile friendly and fully optimized via
Search Engine Optimization
. As mentioned earlier, viewers don't have patience or the will to wait. If your page is hard to read on mobile devices because it is not mobile friendly, the viewer will likely bounce. Likewise, if someone has trouble loading pages because your content and images are not optimized, he or she will likely bounce.
All in all, a great website requires a clear goal, a customized design, a concise call-to-action, and fully optimized pages.
At Marketing Eye
, our team has built and reconstructed countless
websites
across a full spectrum of industries from idea conception to implementation.
Contact us
today and let's make your website great!