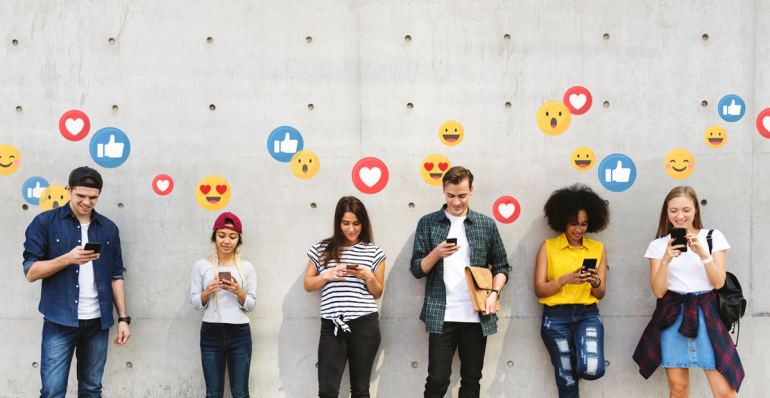 What is the blockchain and how does it impact influencer marketing?
Influencer marketing has taken the world by storm and is currently one of the fastest growing industries with an expected market value of $16.4 billion in 2022. Currently the number of influencers across platforms like Instagram, TikTok and Youtube ranges anywhere between 3.2 and 37.8 million and spans all the way from mega to nano influencers. The sheer size and potential for growth of the industry all around the world makes it difficult for brands to keep track of payments, legitimacy of influencers and their insights, and even how to get information to them safely when it is so easy for people to hack social media, email and cloud sharing platforms.
Due to these concerns blockchains were created and can provide brands and influencers with an immutable platform where they can interact with one another and ensure the secure transfer of information and funds.
What is a blockchain?
IBM defines a blockchain as a shared, unchangeable database that aids and simplifies the process of filing transactions and tracking assets. This simply means that a blockchain is a platform where users can keep track of any transactions, contracts, and physical or digital assets that they may have. Its decentralized network sets it aside from any other platforms and provides for a more secure exchange of information. Popular examples of uses for blockchain are NFTs and Cryptocurrency.
But what does this have to do with influencer marketing? Blockchains allow influencers and brands to directly interact with one another through a secure network that ensures that both parties are protected at all times.
How can the blockchain impact influencer marketing?
Here are a few ways that the blockchain can help both brands and influencers throughout the marketing process:

1.) Assistance with payments

Companies may have different influencers spread all over the world who are promoting their brand, but the costs and time associated with transferring funds overseas is usually quite tedious and inconvenient. The decentralization of blockchains ensures the secure transfer of money between all parties involved without paying extra fees to financial institutions and streamlines the process.

2.) Smart contracts
Smart contracts are simple contracts that are coded to perform certain actions when specific conditions are achieved. This means that a brand can program influencer contracts through the blockchain to respond to specific targets once they are achieved without having to monitor them individually. In combination with the payment facilitation, it is a more convenient and streamlined process that allows brands and influencers to be as efficient as possible. Some examples of how smart contracts may be beneficial is when certain hashtags that are used by influencers get shared 'X' amount of times or if a brand gets 'Y' amount of new followers after a campaign was launched with an influencer, then a payment gets issued automatically.

3.) Tokenization

Tokenization is the process of issuing blockchain tokens that can digitally represent ownership of a tradable asset. For content creators this means that they are able to 'tokenize' themselves and their ideas which allows them to obtain more control, autonomy and ownership over any content that they produce. This is also a great way for them to monetize their content and brand, similar to NFTs, without having to solely rely on profits made from advertising on certain platforms.

4.) Validation of identities
One of the biggest issues surrounding influencer marketing, regardless of whether they are classified as a mega or nano influencer, is ingenuity such as buying followers or follower fraud. With the help of Blockchain, however, brands are able to receive reassurance that people are who they say they are through digital identity standards. This allows brands to have confidence in online interactions that they may have by verifying the identity and reputation of influencers.

5.) Sharing of private files
Thanks to the nature of the blockchain, it provides decentralized file storage throughout the network. As a result, information is shared between parties quickly while also being protected by networks. Brands can share content and information with influencers all over the world without having to worry about the data being leaked somewhere on the internet.
Due to the rapid growth of the industry, traditional marketing budgets are being transferred to influencers. But due to the sheer size of the field and how easily accessible the internet is, it is more important than ever to not only keep your information protected that is transferred between parties but to make it as simple and streamlined as possible, and thanks to blockchains it has never been easier. So make sure your brand takes full advantage of the rise of influencers today!