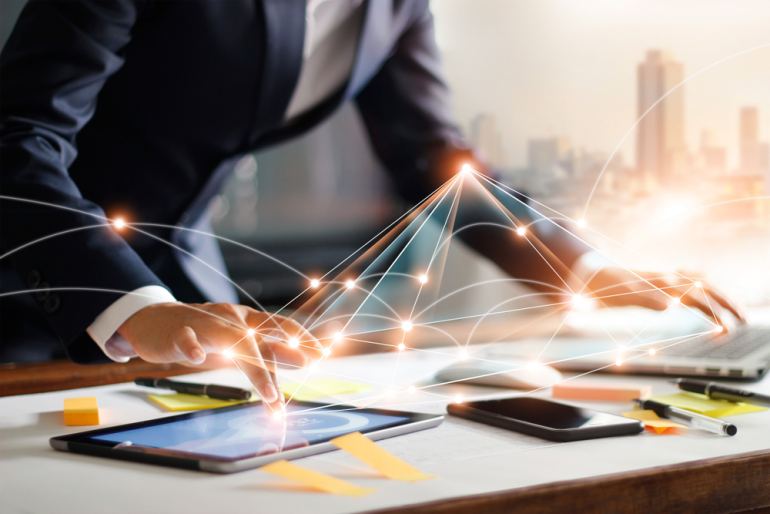 What is a global marketing manager
Marketing is any action taken by a company to attract an audience to its product or services through high-quality messaging. Marketing's long-term goal is to demonstrate product value, strengthen brand loyalty, and ultimately increase sales by delivering standalone value to prospects and consumers through content. Most marketing activities are accomplished through market research, analysis, and comprehension of your ideal customer's interests. In addition, marketing encompasses a company's product development, distribution methods, sales, and advertising. There are several types of marketing. But first, let's have a look at one of the types called global marketing. Global marketing is tailoring a company's marketing strategy to meet the unique needs of international customers. Global marketing seeks to reach a larger audience in the worldwide market.
You'll likely do several jobs at different stages of your marketing career. Most of them, you're probably already doing if you're an entrepreneur or small business owner. For example, one of the marketing careers includes a global marketing manager in the industry.
A global marketing professional or international marketing manager's duties are creating new promotions for the organization and its products or providing worldwide services. In addition, a global marketing manager works with other marketing experts to make new products, supervise new marketing research, and create new marketing strategies for more product sales.
A global marketing manager helps create a company's new images or brands. Other tasks could include identifying the competitor's work and sales in the industry and ensuring what products or brands need marketing.
Furthermore, you could conduct research on global business and industry, and depending on your company's current position in the worldwide market, you could assist it in expanding into international sales. You can also collaborate on marketing with offices in other countries.
Key Skills:
Creativity, management, research, branding, analytical, and marketing abilities are required.
Work Environment:
Working with top executives is usually stressful, and you're always on deadline.
Required Education:
Prior training in customer service, sales, visual arts, and statistics is often preferred.
Similar Occupation:
Business Development Director, Brand Manager, Marketing Coordinator, and Project Manager.
Job Requirements:
To work in marketing, you must have a bachelor's degree or higher. However, some employers prefer a marketing master's degree and internship experience. Global business, international business, and global marketing communications are all related graduate degree programs. These programs are occasionally offered as concentrations in Master of Business Administration programs.
Knowledge of international markets, foreign cultures, and business operations is frequently sought. Additionally, communicating in a foreign language or multiple languages can be advantageous.
There are various steps that a global marketing manager can use to improve his skills and develop professionally.
Seek out leadership positions:
It takes practice to become an effective manager. To gain practical experience and increase their competence, aspiring or inexperienced marketing managers can volunteer or request leadership opportunities.
Get a mentor:
Imitating a leader you admire is one of the quickest ways to improve your managerial skills. Seeking a role model who can give you advice and answer your questions can significantly impact your ability to succeed.
Listen to criticism:
Usually, it's hard to acknowledge and take on constructive criticism. However, admitting and learning from feedback is one of the easiest ways to discover the areas you need to concentrate on in your productivity.
How a global marketing manager improves his skills in the workplace.
Global marketing manager primarily uses their skill set to promote productivity and inspire their team. Here are some following keys to making your marketing skills more effective and productive in the workplace.
Represent the organization:
One of the essential roles of a marketing manager is to represent his team members positively and indeed in all the marketing platforms. To introduce the market brand to the people or customers, a marketing manager can use his creativity and technical skills to examine it.
Motivate the team:
Whether you run a business or manage your team, dealing with your employers is essential. Marketing executives are frequently tasked with leading one or more groups of individuals. They can use their leadership and organizational skills to encourage their team members to reach their full potential and to assist the team in achieving its objectives.