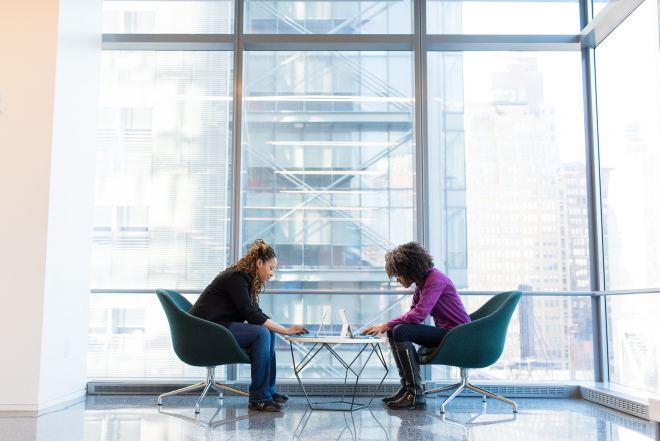 What does a marketing consulting firm do?
It's a question that many people wonder about but are too afraid to ask in person unless they are at a business networking event where there is more freedom to deep dive into the person's background that you are talking to.

When I think of marketing consulting firms, what comes to mind is the big three (3);
McKinsey
,
Boston Consulting Group
and
Deloitte
. Yes there are more, but these three (3) are the ones that always stick out of my mind.
Marketing Eye
has been acknowledged as a key competitor in marketing strategy consulting alongside these firms due to the smart use of
technology,
the experience of consultants and the sheer number of companies that hire our firm.
We have fine-tuned and automated the
marketing strategy
consulting process to give clients better value.
Why do companies use marketing consulting firms?
The answer is simple: they need to outsource some or all of their marketing efforts. Many companies don't have the right resources in-house and therefore choose to use an outsourced marketing firm. Others have the right resources but quite simply want an extra set of eyes over their marketing or a particular focus on a project.
What does a marketing consultant do?
Typically a
marketing consultant
is skilled across the entire marketing mix and is able to develop a marketing strategy for a company, key messages aligned to their target market and deliver marketing tactics with a higher probability of being successful. They develop a detailed plan of marketing activities, and through identifying the right marketing mix are able to get the message to the target audience. Most marketing consultants are involved in the implementation of marketing strategies and monitor the results, tweak campaigns and use data in a way that helps mitigate waste in terms of resources, budget and customer experience.
When is the best time to hire a marketing consultant?
Small and medium-sized businesses may choose to outsource their marketing in the early stages of their businesses or even when it is mature, so that they don't have that overhead in-house. In particular, many small and medium-sized companies use marketing consultants to ensure that they have the same advantage as their larger competitors and are operating their marketing efforts at a higher level than what in-house marketers are able to achieve due to limited exposure to marketing campaigns and skill levels.
Larger corporations almost always hire marketing consultants to add value to their existing team because they realize the value of this experience as part of their marketing programs.
What skills should a marketing consultant have?
A marketing consultant should have a mix of technical marketing skills and soft skills to work most effectively with clients. They need to understand business, communications, psychology, and marketing to be competent as a marketing consultant. They also need to have the right resources and experience to draw from and use when needed. Today's marketing consultant is competent in data analysis, which is imperative to successful marketing. They also understand the myriad of technologies that power marketing performance.