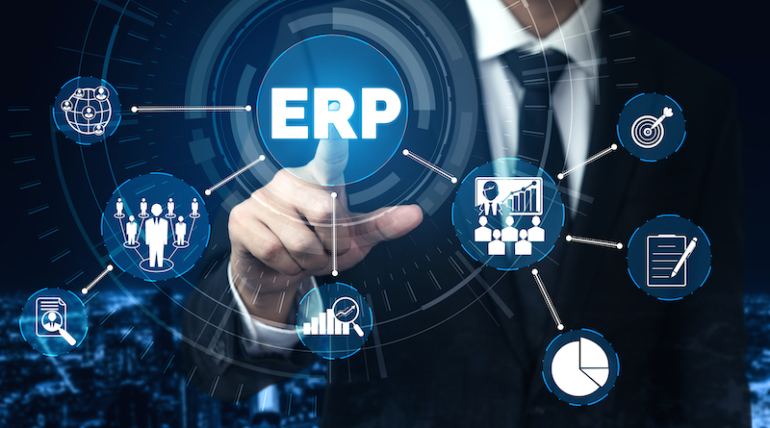 What Are the Best Marketing Tactics for ERP Solutions Providers
Written by Rashmeeta Khanyjou
ERP, also known as enterprise resource planning, it's essentially a business process management software that manages and integrates businesses and companies' day-to-day business activities. This includes handling the supply chain, risk management, procurement, manufacturing, project management, human resource activities, operations, and financials. The key purpose of the ERP system is to improve and increase the organizational efficiency within a company, overall streamlining the process of how the resources are utilized. Some examples of the leading ERP solution providers are Oracle JD Edward EnterpriseOne Software, SAP Business ByDesign, Microsoft Dynamic 365 ERP Software, Sage Business Cloud X3 Software, and SYSPRO Software.
Why is Marketing necessary for Enterprise Resource Planning (ERP) solution providers?
According to Forbes and Microsoft, it is indicated that the ERP solutions provider market is saturated, because there are numerous ERP solution providers, hence they are facing significantly high levels of competition with one another. Therefore, organizations and businesses have more choices and power when choosing a solutions provider. This suggests that the ERP solution providers must establish strategies and methods to compete with one another; specifically, they must have effective marketing tactics to grasp the market share, gain competitive advantage and increase profits.
Best Marketing Tactics for ERP Solution Providers
Investing in Original Video Content
It is crucial that ERP solution providers invest in the production of original video content, as video marketing is gaining momentum in being one of the most powerful marketing tools. With attention spans decreasing, users and even organizations may rather prefer to engage in a quick and informative video than read a lengthy description of the product, service, or solution. Overall potential customers will be more likely to engage and consider ERP providers with easier content to consume and comprehend.
Impeccable Storytelling
ERP solutions and technology products, in general, are usually more complex than non-tech products, as they carry a variety of features, functions, and uses. Hence when it comes to explaining the message of the product or service – it must be effortless. ERP solution providers must market their services/products by effectively linking them with what the consumers want and how they will be suitable to serve the consumers' day-to-day activities. Structuring a persuasive story of the ERP service to align with how it will satisfy their needs is key to gaining customers. Overall impeccable storytelling will attract the right demographic and customers instantaneously if the service suits their business.
Content Marketing is a Must
The key to converting the potential consumers to actual consumers is effective content marketing to drive more customers to your website or social media platforms, this can range from organic or inorganic marketing, including podcasts features and live streams on platforms like Instagram or Facebook (now known as Meta). These platforms are highly effective to connecting, maintaining customer engagement, and educating about the services. While monthly newsletters, forums, threads on Reddit, and blogs are also useful for potential consumers who prefer conducting deep and thorough research before making a long-term purchase or subscription to the ERP system.
On the other hand, inorganic marketing may include tools such as pay-per-click advertising, sponsored posts, and influencer marketing which may be highly beneficial to grasp the attention of target buyers who are not actively on the hunt for an ERP system or software but then become interested. Influencer marketing and the use of sponsored ad posts give ERP solution providers not only increased visibility but also social credibility simultaneously.
All in all, investing in both the creation of content and distribution is essential to attract customers and stand out from the competition in the saturated ERP market.
Google Ads & Search Engine Optimization (SEO)
With how many ERP solution providers there are in the market, utilizing Google Ads and SEO is key to attracting and securing potential customers. Using keywords, organic or paid, that are directly linked with your ERP system will allow the ideal target market and consumers to find you and most likely use your service. Depending on the size and scale of your ERP business, the budget can be easily adjusted. However, it should be noted that the traffic potential for ten ranking pages in Google for the keyword "ERP Software" ranges from 900 to 30,000 visits. Nonetheless, this tactic is considered one of the most effective, as you will stand out from your competitors and look to capture market share.
In conclusion, to gain a competitive advantage and capture the market share of their target audience, ERP solution providers should highly consider implementing these marketing tactics consistently. Especially given the fact the ERP provider market is significantly saturated; it is key for ERP companies to effectively market their products well. This can be achieved through distinct storytelling and by simplifying the message they want to convey regarding their solutions/services. Investing in the production of video content to explain their services, solutions, and overall message may also be considered highly effective. Utilizing content marketing, with both organic and inorganic marketing tools, including Google Ads and Search Engine Optimization (SEO) effectively will allow ERP solution providers to attract and most importantly, convert customers. If you have any questions, get in contact with one of our marketing experts at Marketing Eye today!