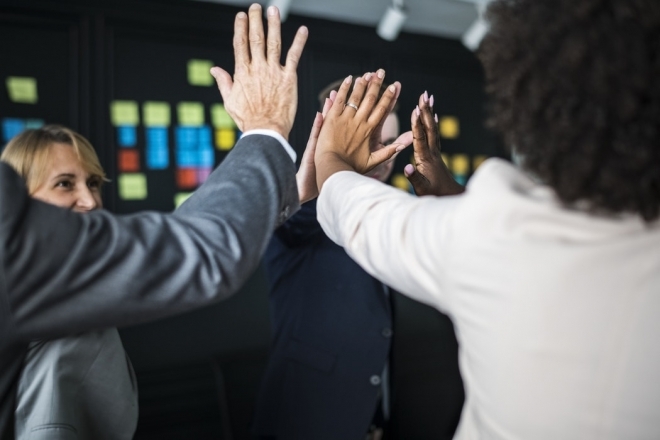 We're Making our Mark Amongst the "Big Guys"
Marketing Eye
puts an incredible amount of effort into delivering world-class
marketing strategies
to all of our clients. We invest heavily in research and development, and of course, developing the world's first
Robotic Marketer.
So it shouldn't come as a surprise when we are recognized for our accomplishments, right?
But it does.
Marketing Eye
found an online review by Owler highlighting the best marketing consulting firms that are "competition" to each other. We're talking Deloitte, The Boston Consulting Company, Bain & Co, McKinsey & Company and Oliver Wyman. The list has 10 companies that are leaders in the field of marketing strategy consulting. Guess what? Marketing Eye is right alongside them - and I am immensely proud to be in this playing field.

The playing field for marketing consulting is changing.
Marketing Strategies
are adapting to the digital environment while at the same time needing to use above the line marketing techniques that still cut through due to the fact that too much is online and people appreciate the personal touch. What sets companies like Bain & Co, McKinsey and Company and Oliver Wyman apart is their investment in research. It's hard to compete so companies like Marketing Eye have to be smarter about the way we access and use research - which we know has set us apart from other marketing consulting firms.
ROBOTIC MARKETER IS THE FIRST IN THE WORLD AND COMPETES HEAD TO HEAD WITH THE BIG BOYS
While having a marketing strategy developed by any of the big companies may be a six-figure investment, Marketing Eye charges just $25,000 for a singular strategy development. Our secret sauce is Robotic Marketer, the world's first marketing strategy technology that is able to develop a marketing strategy more intuitive and fact-based then a human being would ever be able to do. It's offical launch in September will disrupt the entire industry and you will find that more companies have marketing strategies.
We are still "feeding" the robot and that means putting more strategies into the technology to iron out the kinks. To do this, Marketing Eye will deliver to 100 companies only a marketing workshop and strategy for $1,950. It's a token because FREE would mean people don't see the value. It's important during the beta stage to find gaps in the technology, especially with the AI component. We encourage you to join us in this beta phase and benefit from Marketing Eye's 1,000 plus marketing strategy experience and this unbelievable technology platform that is going to change our industry.
There are only a few days left to sign up and pay for your marketing strategy.
Click here to find out more information.