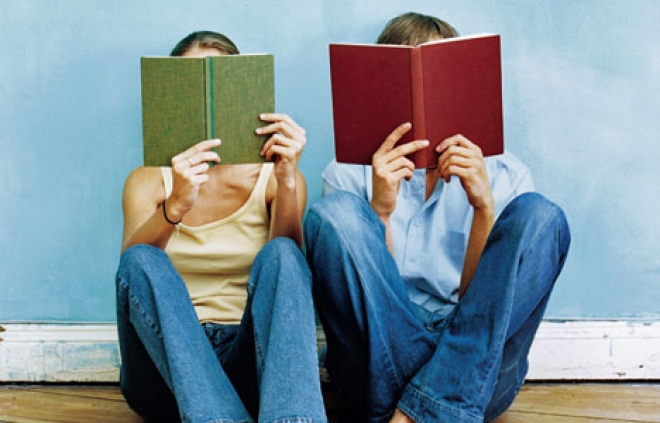 Want To Gain a New Perspective on Marketing?
Working in marketing requires you to be on your toes and knowledgeable about different subjects and ideas.
Dr. Seuss once wrote,
"The more that you read, the more things you will know."
Reading a book allows you to get a crash course in almost any subject without stepping foot into a classroom.
We love reading here at Marketing Eye, so we put together five books that would help any professional gain some new ideas and perspective.
"

Promote Yourself: The New Rules for Career Success"




Dan Schawbel lays out a plan for millennials to create or enhance their personal brands in order to leverage it for maximum benefit in their careers. Not a millennial? This book is for you too! Dan includes interviews and advice from executives, managers and employees at some of the biggest companies in the world including Ernst & Young, Google and The New York Times.
"

How to Win Friends and Influence People"




"
How to Win Friends and Influence People" is o
ne of the best-selling and most reputable self-help books ever written. Dale Carnegie has broken the book in to six major, but easily understandable sections to help readers improve their lives and relationships.
"

Jeffrey Gitomer's Little Black Book of Connections"




Networking and meeting key contacts in the field of marketing is just as important as possessing the necessary skills to execute a task sufficiently. Jeffrey Gitomer asks the important question of who are you trying to meet, why are you trying to meet them and how you will reach them. This book also gives you a plan of networking yourself to success.
"

To Sell Is Human: The Surprising Truth About Moving Others"




No matter what your profession is, chances are you are trying to convince someone to part with their resources and hand them over to you in exchange for your service. Daniel Pink explains to us how selling has changed over the years and how you can improve your pitch or become a successful salesman no matter your job title.
"

Who Moved My Cheese?"




"Who Moved My Cheese?" is an essential quick read that will leave you feeling inspired every time you finish. Dr. Spencer Johnson helps you realize why adapting to change early is important and gives you principles throughout the story to help you adjust.

While some would say that they don't have time to read, we say make time. Ten pages per day could make the difference in sharpening your skills or learning something you would not have learned otherwise.
Comment below with any book suggestions you have for us at Marketing Eye!


Written by Korri Curtis Intern at Marketing Eye Atlanta