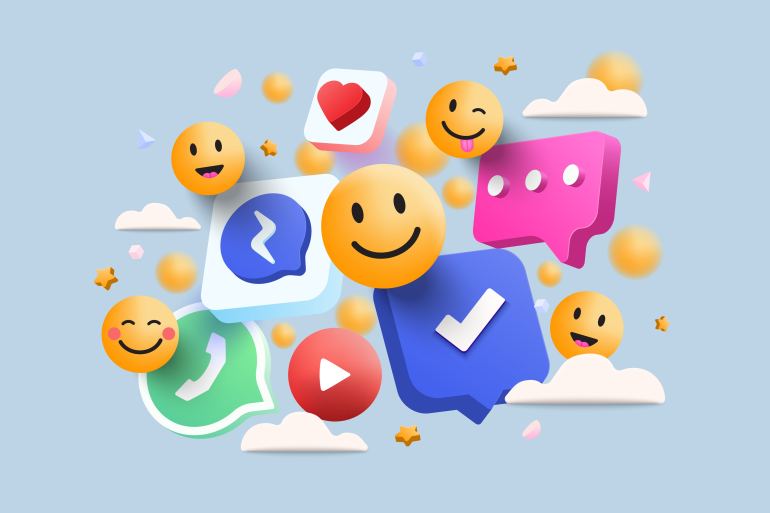 Vital social media marketing challenges to overcome
Written by Jenny Varghese
One of the most significant parts of a marketing strategy nowadays is social media, and there is no escaping it. Gone are the days of solely relying on traditional marketing, especially if you are a small business just starting up. If you want your business to reach out to as many audiences as possible, social media is your best bet for helping.
However, social media is more than simply uploading a picture here and there and using witty hashtags. Here are some of the challenges that come with social media marketing and how to overcome them:


1. Identifying and setting their marketing goals:
While the biggest aim for marketers is to generate a greater brand awareness, many struggle to determine which KPIs (key performance indicators) matter. Without well-defined goals, it will be more challenging to prove to stakeholders why they should invest in social media in the future.
The solution:
While it is vital to have a bigger picture of your goals and objectives with your business on social media, setting SMART goals is a good way to help define them. SMART goals help keep campaigns on track and develop budgets.
Specific: The goal has to be specific and well-defined; what kind of engagement are you looking for, what platforms should be used, who will be responsible for it etc.
Measurable: Using analytic tools to get accurate measurements of your reach and engagements.
Attainable: Make sure the goals are achievable through organic or paid methods.
Realistic (Relevant): Using your past performance to help set goals that you know can are achievable within a set timeframe.
Time-bound: Setting a realistic timeframe to achieve and accurately measure your goals and the results.

2. Lack of engagement and audience reach
If you've been on social media for a long time, you'll would have noticed how inorganic engagement on social media has become. Now, with more brands on social media, the fight to be seen by your target audience is not easy. The average reach of an organic post is around 2.2%, depending on variables such as the number of followers. Some brands experience as low as 1%, and if you're in the lucky few, it may go up to 5%. However, Instagram does somewhat better in comparison, although recent research suggests that engagement rates on Instagram are slowly declining.
The solution:
Engage with your existing audience - Content that requires the audience to engage with posts is a great way to start, like asking them questions or getting them to comment, like and share posts. Remember to also respond to any comments or questions with a reply or likes, this encourages more people to interact with future posts.
Get insights on your posts to see which ones receive the most engagements - This may involve trial and error over time and finding a pattern between well-performing posts, e.g. the timing of post, format, type of post, etc.
Tap into user-generated content - This could involve asking your followers to tag your business in posts and then re-sharing them onto your social media platforms later. Not only does this increase engagement, but it also promotes your brand with your audience following too, reaching a larger group.
Collaborate! - Collaborations with influencers or other brands can also help widen your reach and get better brand mentions.

3. Managing multiple social media platforms
While using multiple social media platforms is a great way to reach a larger audience, it can become overwhelming to figure out content and posting schedules for every platform. Cross-posting content across platforms and engaging with comments is typical, but it can become tricky to manage when each platform's algorithm is different.
The solution:
Understand your business goals and the network you want to create and see which platform most suits it. Prioritize the platform which also gives you the most engagement and has shown the most growth for your brand.
Create a strong and well-thought-out social media strategy that can be outsourced and shared within your marketing team to carry out different tasks.

4. When key stakeholders don't understand the value of social media
Despite social media's popularity, many still prefer the more traditional marketing methods. Social media involves a budget, and some stakeholders may not believe in investing in it, which can be a challenge for your marketing strategy. When most global media budgets include social media, there is no denying that social media has a future and will benefit your brand in the long run. So how do you convince the higher-ups to invest more in a social media presence?
The solution:
Strategize how social media will impact your business goals and growth.
Analyze how your competitors are performing with the help of social media to reiterate the importance of having a social media presence and how it can help with your brand's image.
Look at how social media has impacted your own business to gain brand recognition, sales, etc. Use that as a selling point to why you should invest more in your social media budget.

5. Creative content idea burnout
Creativity sells and with social media, it often means thinking outside the box and continuously thinking up with new ideas that will engage with the audience can get frustrating. Regardless of how well your social media campaign is performing, you are expected to continue to produce content. So how does one avoid the frustrations of creative blocks?
The solution:
Have a good understanding of the latest trends on social media, for those similar to your brand and otherwise. It will also be helpful to have an idea about what kind of content your followers are engaging with. An added advantage would be to try spotting trends before they become popular and get saturated.
Social media listening tools are a great way to monitor and analyze online conversations about your brand or specific topics relevant to your business and what your target audience is talking about.
With social media already being an intrinsic element to so many people's lives, it is important that brand follow and engage in social media to stay relevant and to connect with consumers. Brands must think outside the box and implement the above tips to stand out from competitors and from the clutter that there is on social media. With this, they will be able to enhance their brand awareness, reach and overall business success.

Image Source: Shutterstock (2025572012)