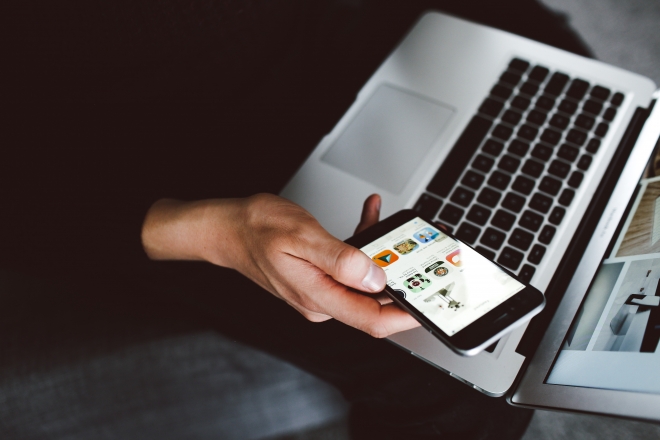 Top 7 Marketing Technologies We Can't Live Without
Want to know our secrets and what tools we use to drive conversions, boost search engine optimization, digital marketing, and social media? Below are some of our favorite marketing tools will help guide you and your business on the path towards success.

1.
Sniply
allows you to add a call-to-action to every link you share. That's right with Sniply you can add a custom call-to-action to any page on the web, allowing you to engage your followers through every link you share.
2. It's 2018, If you don't utilize marketing automation then you are behind on the times.
Pardot
is a fantastic marketing automation tool due to its seamless sales alignment, effortless email marketing platform, streamlined lead management process, and insightful ROI reporting. It's the perfect tool to help you understand the buyer's process from click to close.
3. Are you just getting started on Twitter or did you just discover a new audience that you should target? Then
Twitter Follower
is the perfect tool for you. Twitter Follower is an automated tool that allows you to follow several Twitter accounts at once with just one click.
4.
Uber Conference
is amazing when it comes to stress-free conference calls. You never have to ask "who joined" or "who said that?". By joining a call via computer or mobile app you can share screens, documents, and know exactly who is speaking. On top of all that, Uber Conference allows you to record each of your conference calls for later reference. The best part about all of this is that Uber Conference is free up for up to 10 participants!
5. Need a quick SEO Audit?
SEOQuake
is a powerful SEO Tool for your browser that allows you to check any web page for free. Add the extension to your browser and will be able to conduct on-page SEO audits in a flash, examine internal and external links, compare domains and URLs in real time, and export data into files.
6. Are you looking for new marketing technologies and tools?
Siftery
helps you discover products that are most recommended by other companies like yours. Siftery also allows you to become an early adopter of up and coming products, keeping you ahead of the curb.
7.
Buffer
is a perfect tool to use when trying to save time managing your social media. If you don't use buffer you should, it's a simpler and easier way to schedule posts, track the performance of your content, and manage all your accounts in one place.
While these tools are amazing, If you don't have a plan, a marketing strategy, or know how to implement or use these tools to their full capacity, you may want to hire an outsourced marketing department to help.
Marketing Eye
is the number one outsourced marketing firm in Atlanta. As such, we endeavor to lead the market in every aspect of marketing. From delivering the most detailed marketing strategies our clients have ever seen to utilizing best-of-breed technologies that power their marketing performance, Marketing Eye is the one stop shop for your marketing needs.