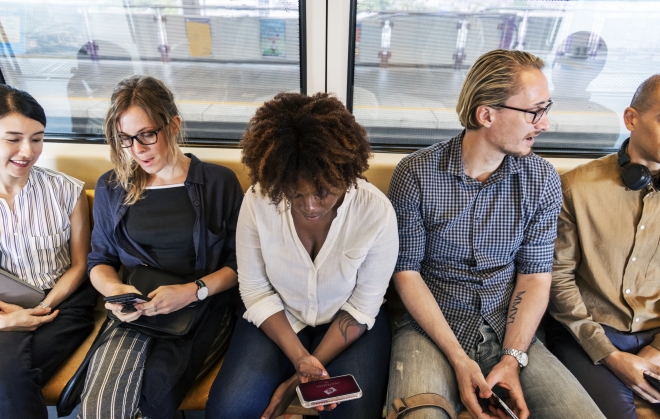 Top 5 Multitasking Methods

Being a business executive is not easy.
You have to be persistent
. You wake up early and work long hours to meet those deadlines and accomplish your goals. Most of the time, self-care can become a foreign concept; one that is pushed to the bottom of your to-do list for the sake of efficiency.
While you
could
read a blog about how you NEED to take time to take better care of yourself - why not save time and do what you do best? Multitask.

Here are some tips & tactics for optimizing your time at work and prioritizing yourself
and
your productivity:


1. Take a lap.


Now, this doesn't mean that you have to go through the trouble of bringing a change of clothes to work and run a mile or so in the morning. Simply wander a bit around your office space. Find a task that you can quickly complete while on the move
—
calling a coworker, answering emails, etc.
—
and walk it out.


2. Cultivate a calming atmosphere.


Don't go crazy, here. You don't need something like a yoga mat or salt lamp to accomplish this one. Most people argue that you need to separate home and work in order to be productive, but this isn't necessarily the case. You need to feel somewhat comfortable to complete important tasks
—
why not take a little piece of home with you to the office to help? A pillow, a pen
—
you name it.


3. Talk less, smile more.


Yes, we get it. Work is stressful and does not always naturally evoke a smile - smile anyway.
Psychological studies
have proved that even a fake smile can help you handle stress, and improve your overall productivity. Try it out! A few laughs couldn't hurt either.


4. Go to lunch.


Often, people tend to get in the zone and want to complete whatever project they are working on, pushing back lunch or settling for a meager meal in the office. Don't. Go to lunch, and find something healthy. Taking a break will revitalize your creativity and energy so that you can be even more successful on tasks when you return.


5. Do something random.


Schedules are great, but monotony is not. Your body will start to anticipate every move and go into autopilot, and complacency is no good for you or your company. Set aside at least five minutes of your time each day to do something random. Watch a funny YouTube video. Try a new drink in the break room. Do a couple of jumping jacks. Have fun, and quality work will follow.

Here at
Marketing Eye
, we know exactly how to take care of ourselves
and
your company. We're happy to do it. With unique tools and an ingenious interdisciplinary team, there is no better partner out there to help you multitask. Make the most of your workday, and
give us a call
.