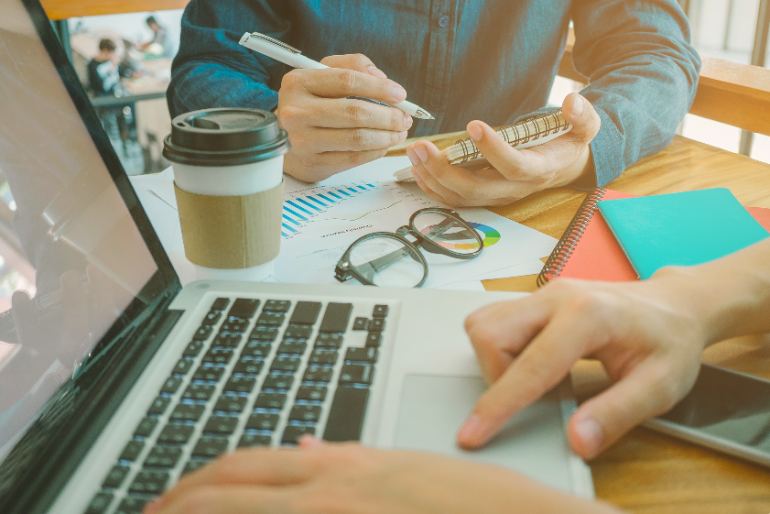 Top 5 Mistakes to Avoid in Press Releases
Press releases are an important part of a company's communication strategy. However, many businesses make mistakes when it comes to creating and issuing these messages. This can result in issues such as self-promotion that you must avoid being taken seriously.


When putting out news through a press release, the content that is being put out must be informative, newsworthy and must have an easy-going tone along with it.
With this in mind, we will be going over the top five mistakes to avoid in press releases.
Putting too much information
Your press release should only be one-page long, but a lot of businesses submit multiple page press releases. Submitting multiple pages will result in less people likely to read it.
It is vital to keep it short in order for you to engage with the readers and for them to clearly understand what you are talking about. Journalists prefer quick, concise, "snack size" information without so much clutter.
The reason being, they will reach out to you if they have questions and want to learn more about your business, this not only keeps them interested but also gives it a short and sweet introduction of what your brand is.
Poor timing
Timing is everything when it comes to press releases, especially if you want it to be successful.
As exciting as it might be, to just put it out as soon as possible, this may result in turning away prospect customers until the product or service is even ready to be launched.
Many businesses also often make the mistake of distributing their press too late, which can drive a business to pay for expensive same-day distribution services, or even worse, lose out on potential coverage.
To avoid this mistake, plan it out accordingly to send your press release in advance in order to give the journalists time needed to discover your press, write about it and publish it.
Creating a marketing timeline for new campaigns that specifically calls out press release dates and aligns them with other campaign efforts is the most effective way of avoiding these problems. So, if the timing doesn't feel right, then take a step back.
Not Including "About Our Company" Section
In many cases, people may not always read all the way through to the bottom of your press release, many even just skim through it and take whatever knowledge they feel necessary into consideration.
But adding in something as imperative as "about our company" can go a long way in terms of that last little push into action.
Adding this section into the bottom of your press gives the readers a brief, clear and concise explanation of what you do and why you do it. There should be at least two ways for customers to get in touch, also making sure that the links are working.
Not Including Valuable Links for Your Audiences
Due to the goal of keeping press releases short and sweet, links are unlikely to offer search engine optimization (SEO) value for your website, but they will be offering benefits for journalists, your target audience and also to your business.
Always include links that offer value to your reader. That being said, if your goal in adding links in the press release is to benefit your business, the best thing to do in this sense is to just leave it out. You should consider including links that will offer relevant additional value your readers will appreciate and be interested in.
Adding in your first link should be in the first third of your content, reason being that many readers are only going to be skimming through the first few lines of the press.
Not Making Your Press Release Sharable
A shareable press release gives readers and journalists the ability to easily share your news on social media. Ways that can make your news more shareable include adding short quotes that are meaningful and relatable, multimedia, social share buttons and Tweet features. According to PR Newswire, press releases with multimedia such as videos, slideshows, or images, tend to get 3.53 times more shares than press' without.
When using a distribution service, make sure that the requirements are followed for size, resolution and number of multimedia additions that you include. Adding social share buttons to the top of the press release gets readers more engaged, as it gives them an easier way to do so, resulting in them more likely to share it.
A bad press release can sink your marketing campaign and ruin all possible awareness and coverage that your brand will have received. By avoiding these 5 mistakes listed, your chances of improving your impact and promoting a stronger brand presence with your audience will be a lot more attainable.

Image Source: Shutterstock_627669206