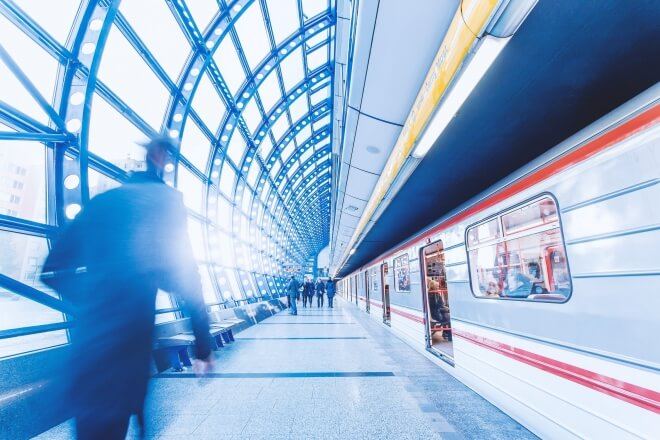 Top 3 B2B Marketing Trends to Emerge in 2019
The digital marketing industry is in an era of constant change. What may have worked for you six months ago no longer works today. Keeping up with the Joneses when it comes to marketing may seem like an impossible task, but if you're extremely passionate (like the team at Marketing Eye) you incorporate market research into your everyday routine. Below is a list of 3 digital marketing trends we feel will disrupt the digital marketing industry in 2019.
Snackable Content
No, we aren't talking about potato chips we are talking about creating content that says more with less (Think Visual). In the early 2000s, the average attention span was around 12%. Now in 2018, the average attention span is less than a goldfish at a whopping 6%. A lot of this has to do with the amount of content that is being pushed to us every single day. Did you know: The average American in a single day consumes more than 100,000 words of information? WOW! No wonder our attention spans are so short. As a marketer, you need to start thinking differently about the content you produce. Words are great, but they aren't going capture the attention as well as a picture or 30-second video would. Challenge yourself to say more without saying anything at all. Need inspiration? Think Nike's Colin Kaepernick Ad it says a lot with a little- intense visuals and a powerful caption. BOOM.
Customer Experience (CX)
Thanks to the internet and social media, customers are already aware of what you can offer them. Your goal now is to engage and influence them with compelling and contextually relevant experiences. Let's be real though customer service has always been highly important, with the amount of competition popping up left and right, your customer service game better be nothing short of superb. If you haven't already, now is the time to add transparency and personable to your brand promise. Excellent customer service influences more than just you. Did you know: 86% of the time if you experience great customer service you share your experience with someone else?
Robotic Marketer
Better than a human. Robotic Marketer is a secret weapon in producing effective marketing strategies. Robotic Marketer marketing strategies will be smarter, more intuitive, market research and fact-based, with in-depth analysis of competitors and artificial intelligence providing, recommended marketing activities and spend. Robotic Marketer will dig deeper, behind the algorithms of Google, for a more in-depth analysis and results-based marketing. With so much data on the internet on your customers, competitors, influencers, and industry, it is imperative that you have a strategy that digs deep and finds relevant information on what works and what does not in the marketing mix for your company.
However, even though we might deem Snackable Content, Customer Experience, and Robotic Marketer as the top 3 marketing trends to emerge in 2019 there are plenty of other B2B marketing trends that shouldn't be ignored. Other notable digital marketing trends to incorporate into your 2019 marketing strategy are Video, Social Engagement, and Influencer Marketing.
Whether you're looking to increase market share, improve brand retention, or tap into new markets, a custom marketing strategy is an essential tool to help your business reach its goals. With the end of the financial year just around the corner (14 Fridays until Christmas), now is the time to ensure your business objectives are set for the new year. What are you waiting for? Speak to one of our marketing strategy experts today at 404-626-8070 or contact us online.