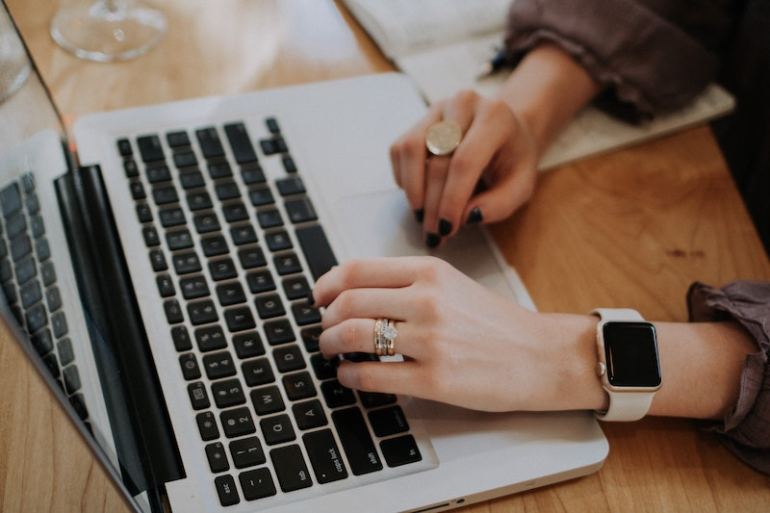 10 Tips to Improve Your Website Traffic
Written by Emily Thompson
With the increase in content marketing and decrease in traditional marketing, many organizations struggle with finding new and innovative ways to increase website traffic. There are various different ways to go about increasing your website's audience, but using old strategies over and over again can cause your business to see negative results. If you are looking to increase website traffic for your business, here are 10 methods that are proven to provide positive results.


1. Use Advertising to Increase Website Traffic
Advertising is one of the most critical components in defining, connecting, and reaching your desired audience. By running paid social ad campaigns on social media platforms such as Instagram, Facebook, Pinterest and Google and using these platforms to advertise your brand will allow people to connect with you, drawing the audience to your website. By promoting your website with these digital ads, you are allowing a wider audience to gain access to your website, increasing traffic more than what you would've reached through just using traditional forms of media.

2. Get active on Social Media
Although social media started as an entertainment and photography platform, its adaptation and evolution has enabled it to become a powerful marketing tool. While it's primary purpose of connecting people stays consistent, the people in which we are connecting with has drastically evolved. From just following family and friends to now 86% of social media users following a brand/business. These online connections allow businesses to not only build strong consumer-brand relationships but also enable them to develop consumer loyalty.

3. Blogging
One of the newest ways to drive audiences to your website is Blogging. New studies are showing that "the more often you update your blog the more traffic you will receive". Search engines such as Google are now prioritizing fresh and new content, therefore if you want attention from Google for example, it is important to update your blog regularly to maximize your search engine recognition. Statistics have also shown that each month approximately 409 million people view more than 20 billion blog pages, demonstrating that if you are willing to put the work into writing them, the audiences are likely to follow.

4. Guest Blogging
Another component of blogging that can be easily disregarded is Guest Blogging. By sharing your knowledge and expertise on other companies' websites as well as publishing guest blogs on your website, this allows for audience members from those other companies to come to your blog. Research shows that 60% of blogs write 1-5 guest posts per month, therefore by including guest blogging in your business, you're allowing your company to build relationships with other brands in a similar field, exposing your brand to an entirely new audience.


5. Publish Links to Blogs on Social Media
With a projected 92.1% of social media marketing usage in the US in 2022, publishing the links to your blogs on social media platforms is an extremely effective way of increasing your website traffic, which will not only get people invested in your blog but also your website. Statistics have shown that 95.9% of bloggers promote their blog posts via social media, therefore by reposting your blog content on other social media platforms, allows you to potentially reach a much larger audience.

6. Incorporate videos into your content
As the world of video marketing continues to grow, your company has the opportunity to grow and develop with it. Statistics show that 86% of businesses already use video as a marketing tool, and video content is also projected to be the leading source of web content by 2022, with 82.5% of all web traffic. Research has found that companies that currently use video content have found that it:
- Increased traffic to their website (86%)
- Helped them generate leads (84%)
- And directly helped increase sales (78%)
This change from still to video content, enables companies to shift their focus to more interactive content, which as research shows could have lasting positive effects on businesses as a whole.

7. Create Suitable Content
It's not good enough to just post content, creating memorable, catchy and relevant content makes you not only stand out from similar companies, yet also increases your website traffic. People use search engines like Google to find specific and accurate answers to their questions, your content should answer these questions directly in places such as on your website and blogs. Websites with relevant blog content end up with 434% more search engine-indexed pages than other business sites that don't publish content, illustrating that through creating suitable content that answers your consumers questions, your audience is more than likely to grow.

8. Search Engine Optimization
If you aren't already prioritizing SEO as a tool to increase your website traffic, you definitely should start. Search Engine Optimization can increase your web traffic by making sure your website features in relevant searches. SEO goes hand in hand with other methods listed here to help increase your audience as it focuses on components such as blogging, suitable/relevant content and advertising through keywords to connect viewers to your website. 68% of online experiences begin with a search engine and only 0.78% of Google searchers click on results from the 2nd page, therefore making sure your company is on the first page of those searches is crucial when trying to increase your website traffic.

9. Optimize Content with LSI Keywords (Latent Semantic Indexing Keywords)
It is no secret that SEO's are one of the easiest and most effective ways of increasing website traffic, however going about this the right way determines how effective it can be. The most important thing to consider is: how do you make sure Google understands your content's topic? The answer is Latent Semantic Indexing (LSI) Keywords. These words allow search engines to deeply understand the context of a webpage through keywords that are strongly related to your posts.
For example, you wrote a blog about social media, your LSI Keywords could include:
● LinkedIn
● Twitter
● Instagram
● Facebook
● Pinterest
● Content Marketing, etc.
So when Google sees the LSI Keywords within your content, they can make the association between your posts and in this example social media.

10. Research the competition
The "Keep your friends close, but your enemy closer" quote is very much relevant in today's marketing industry. With some of the most competitive markets, distinguishing your company in comparison to that of your competitor is crucial in increasing your web traffic. By understanding what your competitor does well, and not so well (through a SWOT analysis), your company can find opportunities to do things differently, which in turn could make your competitors' customers convert to your brand.

In conclusion, as technology continues to advance and the way in which we consume media alters, businesses and companies must keep up with these changes. By taking these steps, companies can expect to see positive changes in their website traffic. Although some can cause instant changes, others take time, patience and dedication to your company, so keep pushing through the hard days, try various methods and analyze your results.