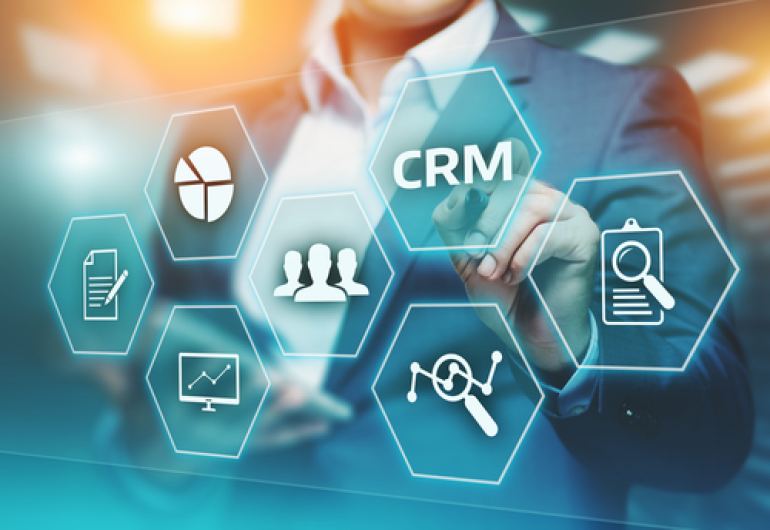 Tips to Improve Your Customer Relationships Management
Written by Oktavianisa Amalia
Are you starting a business and want it to grow? You have to build a Customer Relationship Management (CRM) system to manage customer relationships. Building an effective CRM system is not an easy matter. In addition to finding customers, this system must also be able to keep customers loyal to a business.
You also need a special strategy so that CRM can run well and have a positive impact on the business. So, what strategies need to be done to build an effective CRM? Here's the answer:
Strategy for Creating CRM
There are several steps to be able to build a good Customer Relationship Management, namely:
Create a Clear Vision
Every company must have a clear vision as the basis for increasing sales and customer experience. A vision will also be needed to build a CRM system, so it should be as clear as possible. From this vision, you will be able to track the progress of your team in achieving the goals that have been set.
Build Communication with Customers
When you want to manage good customer relationships, communication is key. When communicating with customers, make sure you speak and act in the best possible way. This includes listening when they speak, answering all their questions, paying attention to manners, and so on. Good service will leave a positive impression in the eyes of customers, so they feel valued by you.
Always Connect with Customers
Every relationship needs to be maintained properly so that it will always be close. The same thing goes for customer relationships. Make sure you stay connected with all of your customers so that your business is always on their minds. This can be done by wishing your customer a happy birthday, sending a religious holiday card, providing the latest product catalog, or simply sending an email about your appreciation for their trust and loyalty.
Regularly Request Feedback from Customers
In addition to building good communication, you must also ask for feedback from customers regularly. This feedback can be useful to improve the quality of the product or service so that it can be even better. Requesting feedback can be through surveys, email, social media, live chat, or the comments column. Nowadays, customers are always connected to the internet & social media. Therefore, putting down a comment on your page is considered an easy thing to do.
Loyal Customer Appreciation
Retaining old customers is harder than finding new customers. So, keep your old customers loyal to your business by giving them appreciation. This can be done by giving a discount or a special voucher. Besides being able to encourage their interest to shop more, giving appreciation can also make customers feel more appreciated for their loyalty to your business.
Overcome Any Complaints
You may think that complaints or negative testimonials from customers are very bad news because they can lower your business name in the eyes of other consumers, coupled with the power of social media that can easily and quickly spread the news. Before something bad happens, immediately deal with these negative complaints and testimonials.
In dealing with these kinds of issues, you must have established internal policies that are known and understood by all employees. Previous negative experiences will be used as evaluation material to improve the quality of your business.
Planning a Content Marketing Strategy
To build a good Customer Relationship Management, you also need to plan effective content marketing to increase sales. The content must be able to convey useful messages to target consumers, especially those who have the opportunity to make a purchase. Also determine the media that will be used, whether it is through website, email, or social media.
CRM Benefits
By building Customer Relationship Management, your business will get the following benefits:
Improved Work Operational Efficiency
CRM can make it easier for you during the product sales process while reducing the risk of decreasing cash flow expenses and service quality. This means that the operational efficiency of work will be further increased and the profits will be even greater.
Increasing Customer Loyalty
Customer satisfaction and convenience are important keys to the progress of a business. Serving customers well can certainly make a sense of comfort and satisfaction in the hearts of customers. That way, they will not hesitate to become loyal customers and shop at your store again.
Determining Product Marketing Time
When you implement a CRM, you will get a variety of important information that is useful for the progress of your business, such as when is the right time to market products and data on customers' purchasing trends. Both are very influential data on the marketing and sales of a business.
Lowering Production Cost
In product sales, there is a scheme that focuses more on targeting customer service. Production costs incurred will also be recorded and displayed in detail. By having a CRM, the production costs incurred tend to be smaller so that your budget can be used for other purposes.
Get More Optimal Profit
All of the previously mentioned benefits affect the income figures. Of course, with the positive impacts provided, it will bring more optimal profits for business owners.
CRM Application Recommendations
Now you can easily have Customer Relationship Management using CRM applications that are already widely available for you to choose from according to your needs. Some of the recommendations include:
SugarCRM
Salesforce CRM
Barantum CRM
Zoho
CRM Vtiger
Building Customer Relationship Management is the key for any business to be successful. So, if you want to succeed, you should have a good CRM system in your business through the strategies mentioned above.