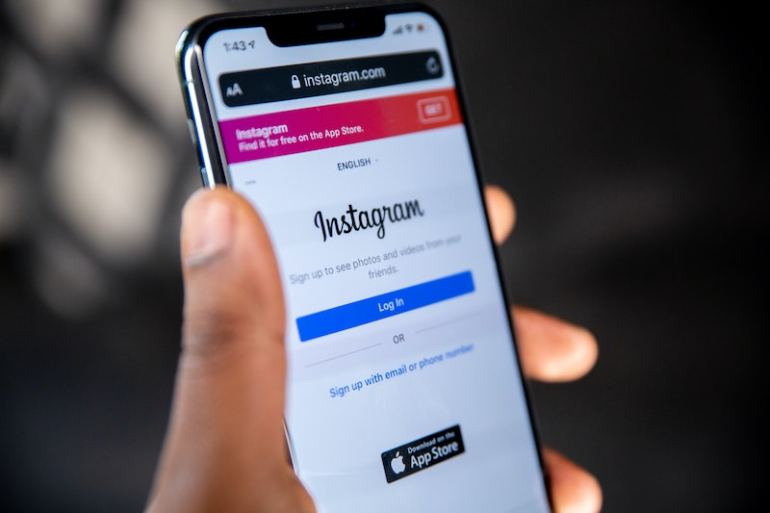 Tips For Instagram Influencer Marketing!
With the rise of social media, it is no shock that companies are reaching out to the top influencers on these platforms to help with their marketing. With over 1 billion monthly active users (and more than 500,000 of them active every day) it's no surprise social media influencers use Instagram as their primary platform.
Instagram influencer marketing is only predicted to grow. According to HypeAuditor's latest report, the influencer sector is predicted to grow by $8.4 billion over the next three years and reach $22.2 billion by 2025. We broke down what exactly an Instagram influencer is and how it works.
What is Instagram Influencer Marketing?
Instagram influencer marketing is a content marketing strategy that consists of promoting your products, services, or brands by collaborating or partnering with an influencer. This kind of content includes sponsored posts or stories.
The rise of Instagram influencers opened a wide range of opportunities for businesses that are authentically looking to promote their products or services. 70% of teens trust influencers more than traditional celebrities, so incorporating this kind of marketing into your business can turn out huge results. Your brand doesn't have to waste resources promoting itself when you can just turn to influencers to promote your message to their followers. This in return can generate leads, increase traffic and sales for your brand and company.
Types of Instagram Influencers
There are several different types of influencers you can choose from. The four groups of influencers you should familiarize yourself with are nano, micro, macro, and mega influencers.
Nano-influencers
Nano-influencers typically have less than 10,000 followers and seem to resemble the "average" day-to-day person. It is much more cost-effective to partner with them. Customers believe suggestions from nano-influencers are more authentic, whereas celebrity endorsements or high-paying commercials may appear to be just digital marketing tactics.
Micro-influencer
Micro-influencers have less than 100,000 followers and are known for being an "industry expert" on a specific topic or niche. They deliver great ROIs to the brand. Differently than nano, their target audience is more specific to certain groups of people.
Macro-influencer
Macro-influencers typically have between 100,000 followers to 1 million. They are often just micro-influencers who have decided to continue with their brand and market themselves more. However, they can also be celebrities.
Mega-influencer
Mega-influencers are those that have over 1 million followers and are usually high-end celebrities or public figures. Let's use Kylie Jenner as an example. Kylie charges over 1 million dollars for a product-related post (which is an insane amount of money!). Kylie wiped out Snapchat's stock by $1.3 billion, just because she tweeted about the app. Her tweet said, "So does anyone else not open Snapchat anymore? Or is it just me... ugh this is so sad,". Using mega-influencers is costly, but it does have its benefits.

What To Look for in An Influencer
When it comes to partnering with an influencer there are several things you must ensure you take into consideration.
Do they fit your brand?
You must ensure that the influencer you partner with matches what your brand stands for. By finding the perfect brand fit, your influencer partnership seems more authentic and genuine from a consumer's perspective and in turn will add more ROI potential to your campaign. Take the time to research them so you know exactly what they represent and ensure it matches your brand image.
Their Engagement Rate
Having high engagement means more than just the number of followers they have. Engagement rate is measured by the number of likes, comments, and shares combined per post, divided by the influencer's following. So, when considering an Instagram influencer, knowing how they engage with content plays a key role in how they will also engage with your product.
Love for Your Brand
Even though you are paying this influencer to promote your product or service, it is important that they love your brand as much as you. As it all comes back to genuine authenticity. You want the followers of the influencer to really buy that they love the product because they do. It is important to look for an influencer who will advocate for your brand with excitement, authenticity, and creativity.
As Instagram influencer marketing continues to rise, your company may want to check it out as it is having a huge impact on consumers purchasing choices. On average, businesses generate $6.50 in revenue for each $1 invested in influencer marketing. This way of marketing has huge potential to help increase your sales, build brand awareness, and increase traffic to your site. If you have any questions about your company's marketing or social media marketing, get in contact with one of our marketing executives at Marketing Eye today!
Thanks to Solen Feyissa from Unsplash for the image!