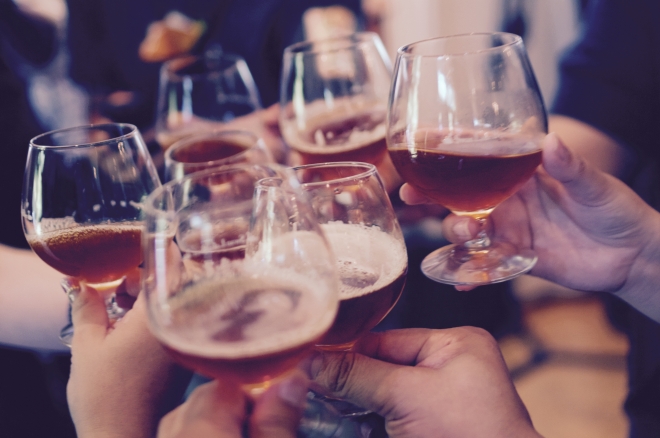 Tips for Attending Post-Work Socials
Written by Dimonique Bottex
We as employees try to put on our best face when going into work every day or at least when our boss or boss's boss comes around. While at work, it is best to give your fellow employees as well as your employer. Once the workday is over, we become a lot more relaxed and we tend to get back into our natural element. Most corporate jobs have after work events, and a common mistake made by employees is that they tend to become too comfortable and relaxed at these events.
At an after-work event or social gathering, you are not technically at work but you are. Although this event may occur after your normal work hours and out of the traditional office space, you are still responsible for not only representing yourself in the best manner but your employer as well. Most corporate companies usually include alcoholic beverages at events or gatherings scheduled after work. DO NOT DRINK MORE THAN YOU CAN HANDLE!
For the most part, those at the office party usually know the limit of drinks they can handle before doing or saying anything they may regret. Consuming alcohol can usually influence one to speak about their feelings or hidden thoughts about co-workers and even bosses. How terrifying would it be to talk bad about your boss and he or she accidentally overhears the conversation?
Another tip for corporate social gathers is to dress appropriately. Dressing business professional or even how you would on a regular workday in the office isn't mandatory, but an event like this is not the place for you to try out your new, over-the-top outfit. As said before, you want your fellow co-workers as well as your superiors to view you in the best light possible. Something like an outfit can alter the perception of you in the workplace and can make an ordinary workday much more difficult.
Something that doesn't get too much attention to watch out for at work-related parties is overeating. Eating too much could earn you a less-than-complimentary nickname throughout the office. Although this is not as severe as drinking too much or wearing a risky outfit, the perception of your fellow employees and maybe supervisors can somewhat be changed and can affect you all's work-related responsibilities.
Lastly, it is always great to thank the host after the event. Something as simple as a thank you is not only polite and hospitable in a world leaning further away from gratitude, but it can propel you within your career. Just being nice to the host and those throughout the event can put you one step ahead of others whether it be a boss, a boss's boss, or a potential customer.
Marketing Eye is a company that not only assists in the growth and development of small companies but here we also guide and assist individuals on becoming a better professional and overall brand. Take your branding and development to the next level and contact us today!