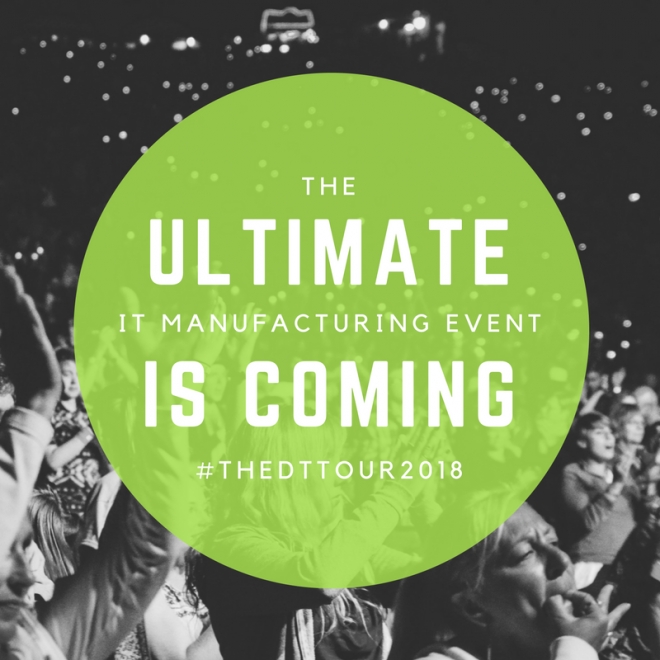 The Ultimate IT Event Is Heading to Atlanta
From learning how to pivot with rising technologies to becoming aware of the next digital disruptions, keeping up with technological advances is essential to the bottom line of any business.
With the city of Atlanta being home to The Georgia Institute of Technology and being listed by Forbes as the
3rd largest
Tech Hub in America, there is no doubt that Atlanta is full of tech news, knowledge and networking opportunities.
If you're serious about pioneering the future of the manufacturing industry, there is one event on the horizon that you won't want to miss.
As a life-long IT innovator and entrepreneur, Rob Hootselle has dedicated his life to being ahead of disruption. Now the founder of the rapidly expanding IT services and consulting firm,
Cloud and Wire
, Rob has a deeper appreciation for the continued inspiration and collaboration he has received from other tech professionals along his journey. With this realization, Rob seeks to empower his fellow IT professionals around the world.
Inspired by the famous Ted Talks and the many enlightening words of Gary Vaynerchuk, Cloud and Wire began hosting Tech Talks at their thriving
Disruptive Technologies Tour
. The Disruptive Technologies Tour aggregates the most successful and passionate IT leaders together to network, collaborate and educate each other on the future of disruption in IT.
Here are just a few of the topics discussed:

Artificial Intelligence

Internet of Things

Industry 4.0

Blockchain

Big Data

Cloud Computing

Private, Public and Hybrid Cloud Solutions

Hyperconverged Infrastructures

Disruption in IT manufacturing and retail

Evolution of Data Centers

SD-WAN

Backup and Recovery

Cyber Security

Disruption in Enterprise

CIO's: How to Stay Relevant

Application Development

So, what does attending The Disruptive Technologies Tour mean for you? Here are the benefits:
Inspiring Tech Talks:
With speakers who have driven change at the world's most influential companies such as The Home Depot, Chico's and Burger King, you will be able to prepare and innovate with the future tech disruptions heading our way.
Round Tables
Disruptive Technologies attendees are driven and focused. Roundtables run in conjunction with onstage content at the Disruptive Technologies Tour, ensuring a laser focus on the most important questions in the tech industry.
Social Events:
The goal of the Disruptive Technologies Tour is not for you to sit in a room, listen to speakers, and go home. Everyone's insight is valuable and the tour hosts social events following the main presentations to create the ultimate networking experience.
After attending The Disruptive Technologies Tour you will be able to expand upon your professional knowledge, grow your network of industry leaders, and leave feeling prepared for what is to come. Register
here
to attend The Disruptive Technologies Tour's next event in April.
For more information on sponsorship or speaking opportunities, please contact Jamie Armstrong at
This email address is being protected from spambots. You need JavaScript enabled to view it.
.