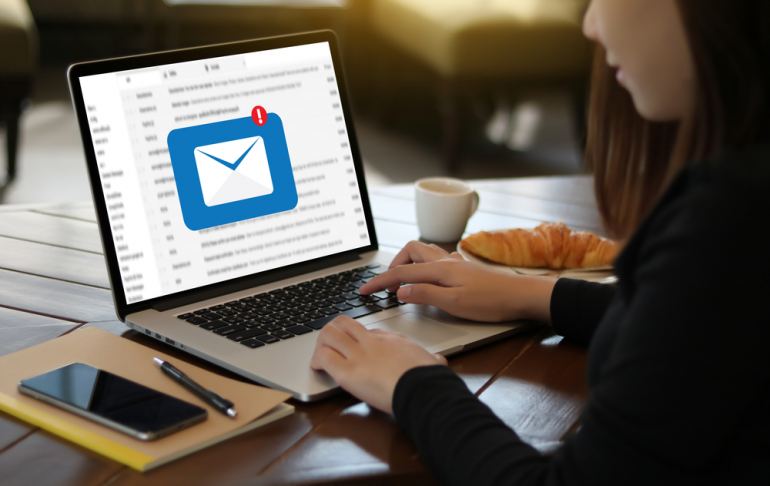 The top 10 Email Marketing Statistics Your Business Needs to Know
Today, email marketing stands as one of the most effective tools in your marketing arsenal, but only if you know how to use it correctly.
Email marketing gives you the chance to really put your best foot forward when it comes to developing a list of qualified leads and giving potential customers a personalized experience with your brand.
Although you might have limited resources, putting the effort into a successful email marketing campaign will bring you a pipeline of qualified customers and a massive return on investment. This year, due to the impact of COVID-19, email marketing has gone through the roof, so to help your business understand its value, we've provided the top 10 email marketing statistics that your business needs to know.
Email Marketing ROI
In 2019 email marketing was proven to be more valuable than ever with a return on investment of $42 for every dollar spent, which was $4 up from the previous year. Meaning that email marketing ROI is 4200%. This is a larger return on investment than any other marketing type. With such a strong ROI it is no wonder why email marketing is becoming more and more popular each year.
Personalization
The more personalized and targeted a business makes their emails, the chance they are opened and thoroughly read increases. The top reasons why a company tends to personalize emails is that it improves the opening rate, the click-through rate, and customer satisfaction. Studies show that a personalized email improves opening rate to 83%, click-through rate to 75%, and customer satisfaction to 58%. Personalizing emails also helps with the ROI for a company and helps the business to grow.
Mobile Devices
Nowadays checking emails on a phone or mobile device is a common habit for many consumers. Most don't even think before they pull out their phones and automatically hit their mail app. In line with this change in consumer behavior, 63% of emails are now opened on a mobile device.
To capitalize on this trend, it's extremely important that you are able to create emails that are optimized to a mobile device, or else there's no point in sending it. If an individual can't access something straight away, they will most likely move it straight to trash or ignore it.
Ensure that your visual content is a good size, and your writing is not too long, without breaks to keep formatting fit for a phone. MailChimp measured a 15% increase in CTR among mobile users when using responsive design.
Subject Line
Your subject line is the first thing the recipient will see when they open their emails. The best subject lines are short, descriptive, and give the reader a reason to explore your message further. It is also a good idea to include some kind of personalization in the subject line to really capture the recipient. Research shows that 47% of people open emails based on the subject line.
Pictures
Sometimes visual content is more important than the actual content in the email. It tends to get more attention from the recipient. Emails that include some type of visuals have a higher open rate at 27% than emails that don't have any type of visual content.
By including some sort of visual content in your email it becomes more appealing and interesting for the person reading it. Individuals process visuals much faster than they process texts and words which is another positive of visual content.
Videos
Just like including pictures, videos can have the same and even better reaction from recipients.
78% of marketers say that using videos increases its ROI. Research shows that implementing videos into your email marketing techniques will benefit you and your business. There are many statistics that prove this statement. Based on a study done by HubSpot, 68% of people would choose a short video as their way of learning about a new product or service.
Content Distribution
Most marketers' favorite type of content distribution is through email marketing. Studies show that 87% of marketers use email marketing to do content distribution to market their product and company. 9 out of 10 marketers use email marketing to distribute content organically.
Welcome Emails
A welcome email is the first impression that a company will make on new or potential customers through email. Welcome emails are proven to have the greatest potential when looking at how to increase your click-through rate and drive traffic to your website. A study by GetResponse in 2017, shows the average rate of a welcome email being opened is 82% whereas the average email open rate is 21%. This is something that you can use to your advantage by using welcome emails as a way of sneaking in some extra information about your business.
Promotional Emails
49% of consumers said that they enjoy receiving promotional emails and discounts from companies on a weekly basis. This helps to show that emailing customers a few times a week doesn't annoy them and put them off your brand if they are getting something in return.
This statistic is also comforting for businesses to know that they aren't nagging their customers all the time, but they are building the relationship between them.
Abandoned Cart Emails

An abandoned cart email is a follow-up email sent to someone who has added items to their cart, and gotten through a part of the checkout, but then left the site without purchasing the items.
Nearly 88% of online shopping carts are abandoned before the customer completes a sale.
According to OmniSend in 2018, sending 3 abandoned cart emails result in 69% more emails than sending one email. After reading these statistics it becomes evident that email marketing is one of the best options to get traffic to your website and increase your lead generation.