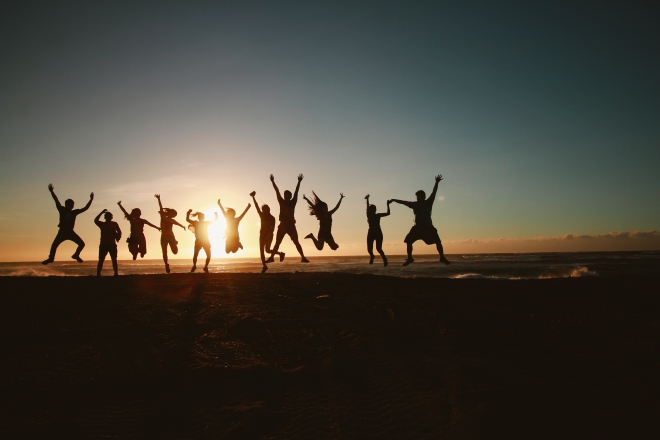 The Perfect Marketing Team
Reinventing your marketing team should be something all companies do on a yearly basis. Keeping everyone on their toes, but more importantly, encouraging everyone to stay relevant is critical to your company's success. If your marketing team doesn't have their heart in it and are not determined to be successful, then you may see that written in red on your balance sheet.
Marketing is such an integral part of any organization and quite often, they require a nurturing sales team. Without both of these teams working at full capacity, organizations can fail. Being held at the mercy of your decision making when it comes to heads in your marketing and sales team can be daunting unless your rulebook is in order.
When designing a marketing team, you want to ensure that you have representatives from all the functions and levels in the organization participating in outcomes. They are all key in taking your product or service to market, and any other new products or services that may be in the pipeline.
In a typical business, depending on size, people wear hats for the following roles: HR, IT, marketing, finance, sales, and management.
I have found through years of experience that when everyone is included in decisions made in marketing, they all have ownership - and that is the game changer. If everyone is working towards the same goals, achieving them becomes so much easier.
In an ideal marketing team today, we look for:
The manager: Someone who brings together the entire team and is responsible for their outcomes and the alignment of marketing strategy to the overall business goals. They are the glue that brings everyone together.
The creative: Someone with big ideas and the ability to differentiate the brand from competitors through creativity and looking at things differently.
The data scientist: The person who analyzes the data from all marketing activities, and adjusts marketing campaigns according to results. They ensure that every marketing dollar is spent where ROI can be easily achieved. They keep the "workers" and the creatives in line.
The marketers: The people who run the marketing activations and ensure that marketing strategies are implemented on time, with the right messaging and story. They also ensure that inside salespeople and the sales team have as a whole have everything they need to have so they have no excuse not to sell.
Inside sales team: This team is imperative to ensure that your marketing department is running like a well-oiled machine. That means that everyone is doing their part in the clog, and delivering leads frequently to sales teams, keeping them very busy.
Digital marketing: As digital marketing begins to outshine traditional marketing, dedicated talent to this medium is essential. They are responsible for working closely with data scientists and developing campaigns that drive leads to the website and ultimate create sales. They have a sales forecast that together with their data science counterpart, must be reached.
Web developer/SEO
: Outperforming your competitors in search rankings is everything. That means having someone dedicated to the success of your website and the generation of leads for your sales team.
Contact us online, or call 404-626-8070 to speak to a Marketing Manager about your 2019 marketing strategy.