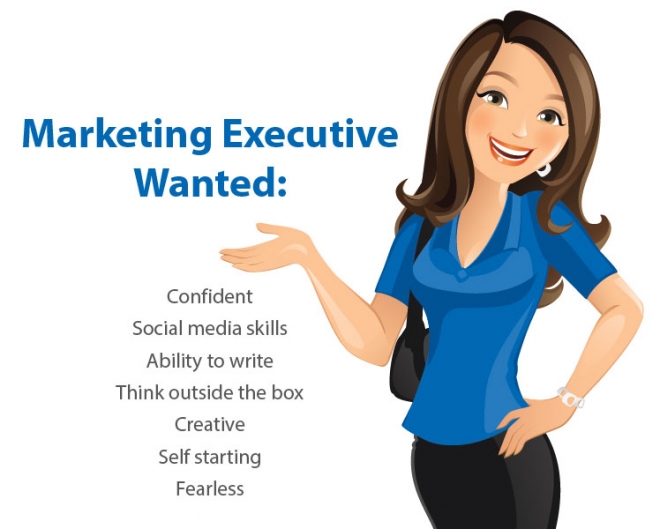 The New Marketing Executive - What that really looks like
When asked today what I think a Marketing Executive would need to have that they may not have needed a few years ago, my answer was simple. "A Marketing Executive must be a social media expert."

It's daunting to think that it is so much more competitive to get a job in the US today than ever before. For those who have completed marketing degrees, it's not so simple to get a marketing internship particularly in a Fortune 500 company. You really do need to showcase what you have got going for yourself that no-one else being interviewed may have.
The simplest way to do this is through social media and the ability to get a social media following.
While there are hundreds of girls out there showing off their bodies on social media, this may not look so good to the human resources department that is choosing candidates for a position. But someone who has pictures of themselves experiencing the world, inspiring others and being positive with a lot of engaged followers is a different story.
The "
New Marketing Executive
" needs to have something that is extra special.
Think about:
Fearless pursuit of excellence
Creative even after a glass of wine
Ability to mix in all crowds
Interest in subjects that maybe considered "boring"
Passion for learning
Socially aware, always knowing how to put their best foot forward
Adventurous and brave
Kind even when someone is being "mean"
Outside the box attitude
Intelligence and ability to apply this to everything they do
Tech nerds that use technology to work harder, faster and smarter
A self starting attitude is a must. No-one wants to employ someone who has to be told to get out of bed in the morning. In our office in Atlanta, we jump up and down with excitement, spend Friday's drinking champagne (or water if you prefer) and always roll up our sleeves when something needs to be done.
We are building a business that is dynamic and the best of its kind. Everything we do is done so to the best of our abilities and we showcase our talents every single time we engage with anyone about our brand.
Marketing Executives need to know more than ever before because there is more knowledge at their finger tips. Due to the internet, there is nothing that they cannot learn before setting foot in a new job.
Jobs in Atlanta
Marketing Eye has a position for a Marketing Executive and Inside Sales Executive. Both positions are starting points to becoming a fast-tracked marketing manager in 18 months of employment with Marketing Eye.