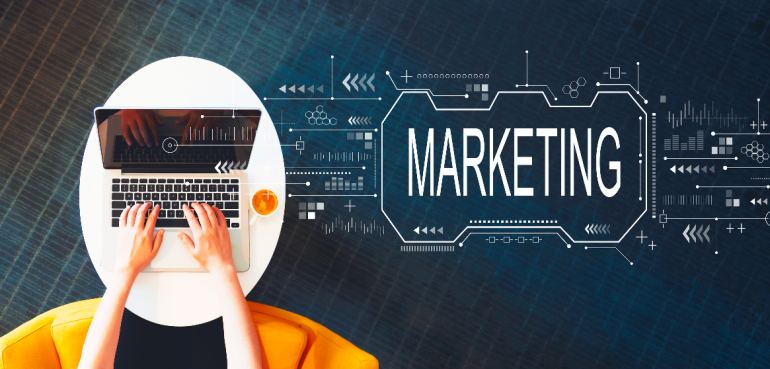 The must-see marketing plan sample
A winning marketing plan guarantees that organizations can clearly visualize their marketing strategies and avoid piecemeal implementations. A successful marketing plan can be instrumental in achieving your marketing goals, as it contains various marketing strategies that work together across different channels. This plan will be a road map for the strategy and tactics you will implement to promote a new product or your business.
An effective marketing plan will help a company understand its target market and competition in a specific industry, understand the impact and outcomes of marketing decisions, and determine the direction for future plans.
Leveraging a marketing plan will increase the productivity and efficiency of a company. For example, Sony Music boosted their creative production by 4 times after they had a specific goal at the crucial time when record music was transforming into streaming music. In addition, the standardized and centralized process helped Sony Music to save time and budget on making more products. Let's have a look at what a successful plan should have:
Executive summary
To begin with, the executive summary is a quick overview of the main points of the marketing plan, including what you have done, what you plan to do, and how the goal will be accomplished.
Company overview and mission
The context of marketing effectiveness should be detailed, with a careful study of the internal and external factors that may influence the marketing program. Many companies will do a SWOT analysis, combining external and internal analysis to summarize your strengths, weaknesses, opportunities, and threats.
In addition, you should also stress the feature of your brand because you will impress your customers with your company's mission and vision. Although this mission is specific to your marketing department, it should serve as the blueprint for your company's future. Be specific but not too detailed. You have plenty of space left in this marketing plan to elaborate on how you'll attract new customers and accomplish this mission.
Marketing goals
Specifying business objectives is an effective marketing program that will help to support the overall business strategy and goals. However, to realize the consistency of each goal, marketers must understand what these business goals are and how achievable they can be.
Sales goals will be linked to the overall business goals, but they will only focus on the parts of the business that marketing can influence. For example, when Sony Music's primary goal is to increase customer revenue over the next year, a related sales goal might be to get a certain number of customers to sign up for a rewards program each month.
Target market and marketing tactics
It's unrealistic to think your marketing plan will appeal to everyone, so you must identify your ideal customers. What do they like? What do they not like? Age range?
Identifying your target market and segmenting it into smaller groups for specific promotions can help you decide where to invest and what tactics and information to use.
Marketing tactics are specific actions taken to execute a marketing strategy. For instance, Sony Music expanded its production process for its social and email campaigns and concentrated on launching more campaigns to promote emerging artists. The correct information can help build your brand's position in the marketplace, help it stand out from competitors, demonstrate value to potential customers, and reach specific audiences.
Budget, timetable, and evaluation
You must know how much you can spend on your marketing campaigns and how much your company is willing to pay for different types of marketing goals. Through tracking and evaluation, you can monitor the effectiveness of each marketing campaign, especially the assessment of the overall program.
The plan provides Sony Music with a newsletter calendar for all artists so everyone would be apparent on responsibilities, creative needs, and dependencies. This eliminated a lot of pain, uncertainty, and confusion that teamwork could feel when they had previously tried to produce newsletters through emails.
In other words, a marketing plan includes these elements: (1) An overview of the company's marketing and advertising objectives; (2) An analysis of the company's current marketing position; (3) The timetable for when the tasks in the strategy will be completed; (4) Key performance indicators that the company will track; (5) An analysis of the company's target market and customer needs.

Image Source: Shutterstock_1918454270