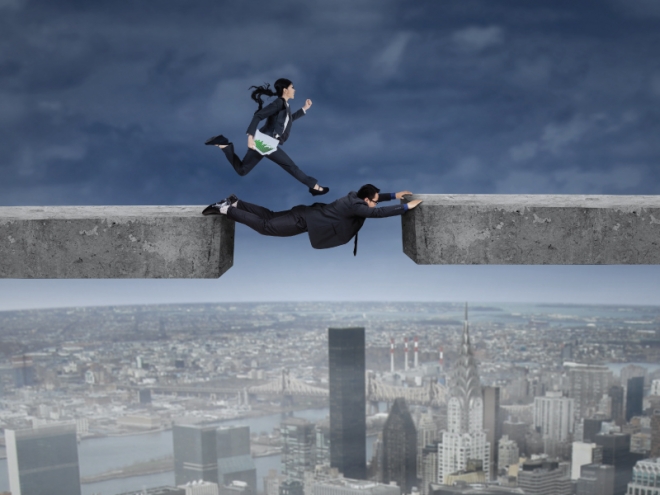 The Marketing Skills Gap is Growing
In agency land, it's getting very competitive. Not for clients, but to find the right staff with enough knowledge to be able to do the job.

A prospect asked me today about the profiles of some of our team. He thought that a few were a bit light on. What he didn't realize was that there is a huge, gigantic gap between skilled marketers and those with the paperwork.


I've hired people with 20 years experience, with less knowledge of marketing today than someone else with 1 years experience out of College. One is on $100,000, the other is on $45,000. How does this happen? How does a person with so little experience have more skills in the modern marketing mix, than their more senior marketing managers?

It's simple. Not all marketers keep up to date with the latest in marketing. In fact, fewer than you think do. Many are learning to talk the talk, but fewer walk the walk.

In fact, no matter what senior salary someone is on, in Atlanta we have been unable to hire a senior marketer with more skills than their younger counterparts. The younger generation of marketers at Marketing Eye teach the seniors how to do their jobs -- and most of them don't get it. They still don't understand marketing analytics or social media, let alone what content gets more hits and what is just quality content for SEO.

It's worrying for the marketing profession. I began to notice 5 years ago the gap in marketing talent, and started building education programs for internal purposes to ensure that our people are skilled across all facets of the marketing mix. We cannot afford for people to not have the skills to properly execute a marketing contract. To loose a client, costs the company so much money. It's very important that we keep them, and take on fewer clients that come to us through our website as a result, passing the excess to Licensees.

Most entrepreneurs know that investing in marketing is key to growing a business. They look for fresh thinking, innovative and creative approaches, and best practices across all marketing disciplines.

With our younger members of the team, it is imperative that they go through the process of learning every single task that they will be doing while they are a marketing executive with our firm. That means understanding what goes into a marketing workshop and why that is important to developing a marketing strategy. From there, they learn how to write a marketing strategy that is meaningful to the company and develop a report of activities outlining the timeline of when they will be implemented over the 12 months.

When learning how to implement every area of the marketing mix, marketing executives are taken through the process, stretched to use both creativity and technology alongside quality content to deliver upon the goals of the marketing strategy. They are then rated on standard and given areas where improvement can be made, before being let loose on client work.

The marketing profession is changing beyond all marketers needing to be MTO's. To be a proficient marketing manager or marketing executive today, you need to be a entrepreneurial marketer, competent in all facets of the marketing mix, and capable of being visionary.

It will be interesting to see where marketing actually goes.