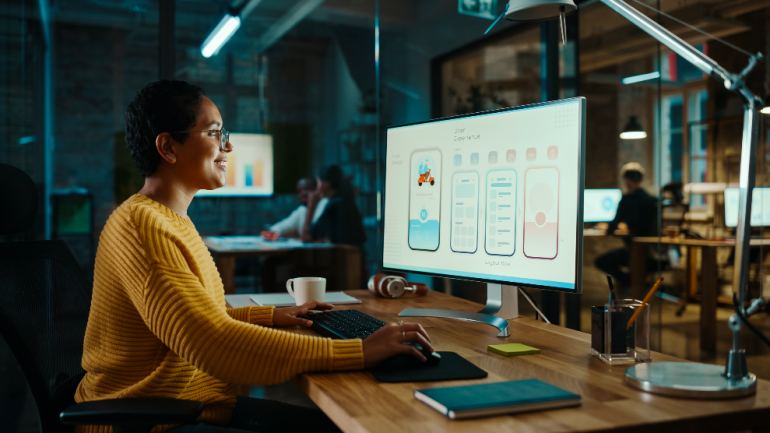 The Importance of User Experience in Digital Marketing
Written by Akshat Chaturvedi
The marketing industry has been abuzz with "digital marketing" in recent years. Everyone is talking about it but what exactly is digital marketing? Digital marketing is a tool that marketers use to reach the target audience via digital mediums in a more effective and cost saving manner.


User experience is an essential part of digital marketing and if done right it can transform a potential lead into a customer.
If the user experience is good and user friendly, people would come back to the website again which will create a new customer retention, making the marketing strategy a success.
UX Appearance Matters
According to Adobe, if given the option, most people would like to read something that looks good and is eye catching. But user experience is not just about how the website or an app looks. It is also important for a website or app to be optimized.
Many companies tend to overlook this trait by making certain that their website looks great on computer, but fail to optimise the website for mobile screens, leading to a series of unsatisfied viewers.
According to WebFx 74% of the people will not return to a website if it is unoptimized for mobile, which can lead to a loss for the company as they won't be attracting any new recurring customers.
Having a website that is optimized for all platforms can lead to a positive promotion for the company as 61% of consumers have a higher opinion of companies with a positive mobile experience.
This will then will then translate into a positive word-of-mouth promotion, and given word of-mouth is one of the best promotion strategies a firm can have, it will lead to an increase in sales and new recurring customers.
A good and optimized user interface can help companies save money as according to true list, developers spend 50% of their time fixing errors and mistakes in the UX design elements, which can be avoided if the website was well designed and optimised in the first place. That time and money could have been used to make the app or website more feature rich, better looking and easy to navigate.
Rich UX Experience Can Retain Customers
Having a good user experience is crucial in order to retain customers but it also plays a big part in creating an image in their minds.
If an app or website is not designed well or is unoptimized, the customer will leave that website or app and will go look for a substitute as it left a sour taste in the mouth of that customer and whenever they see the name of the company, they will try avoiding it. Which can lead not only to a decrease in new customers but also a negative brand image.
A good user experience can help a firm in improving their SEO ranking because as technology advances, so does the algorithms of the search engines.
In 2022, the search engines take a lot of factors into account and not just keywords. Factors such click through rates and the amount of time spent on the website play a massive role in the SEO ranking of a website.
Having a great quality user experience will help the firm to increase their click through rates and if the website is optimised and intuitive, it will help in increasing the amount of time spent on the website, increasing the SEO rankings of the firm.
To conclude, user experience plays a major role in digital marketing and cannot be understated. Having a good user experience over an app or website should be one of the major priorities of a company as not only does it help them is gaining new and recurring customers but it also helps the firm in maintaining a positive brand image and keeping its costs low.

Image Source: Shutterstock_1908939466