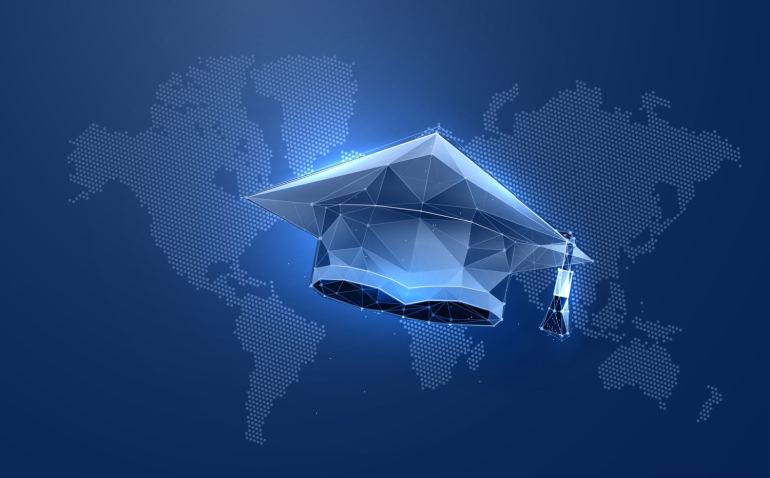 The future of cloud in Higher Education
Education has only grown in terms of quality and business. Over the years, the education industry has come a long way. Unlike a few years back, education today is not confined to textbooks and classrooms.
Although there is nothing wrong with the above scenario, change is inevitable. Who could have ever imagined that a student in one part of the world would be able to pursue a course in a college located thousands of miles away? One of the technologies that drive innovation in this industry is cloud computing. It is an online service that allows physical resources like textbooks, teachers, libraries, and more, over the internet, miles away from school.
So, what are the benefits of using cloud technology in Higher learning?
With improved collaboration and communication through cloud-based technology, educators can better provide individual attention to each student. It's a great way to improve class dialogue.

Easier access to resources
Posting the necessary files on the organization's website has made it feasible for students to have access to the eLearning resources. Because of this, students may get their hands on the materials whenever and wherever they want to study. In addition, students will always have access to digital documents, unlike printed textbooks, which may become unavailable at the library or bookstore.

Long-term cost savings
The price of a college degree has recently increased dramatically. Because of this, many students are unable to get the kind of education that would be considered sufficient for success in the professional world. Because students who aren't physically present at a school aren't using its facilities, tuition for such students may be reduced due to digitalization. This will allow more cost savings, which can be reinvested in further education.

Scalability and flexibility for Students & Lecturers
In contrast to their on-campus-only counterparts, students who use cloud-based learning environments feel more at ease during class. In addition, thanks to cloud computing, today's working professionals may take advantage of a wealth of online learning opportunities that can help them advance in their careers. Of course, they would still be required to take assessments, but they could choose when to study to accommodate their other obligations.
What are the challenges faced in Cloud Learning?
An adage goes like this, "With every wonderful thing, there must be something unpleasant." So is the case with cloud learning.

1. Data Breaches and Privacy Issues
Recent hacking at Australia's Deakin University exposed the personal information of about 47,000 students. Breaches in student data not only put students at risk of being hacked but also have the potential to impede their academic performance in the affected classes. This is because most educational institutions would rather not pay for premium data security services. If they can get into the systems, students may be able to alter their grades as well.

2. Internet Availability
First and foremost, success in acquiring a skill online requires one primary ingredient access to a stable internet connection. Unfortunately, many students struggle because they cannot maintain a reliable internet connection, which prevents them from studying for tests, attending online lectures, and interacting with classmates and teachers. When a dependable internet connection is not available, cloud-based education is only a concept.

3. Setting up costs
Although there are significant savings in the ongoing maintenance and replacement of physical infrastructure, an initial investment is required to get an institution up and running in the cloud. Migration costs might be higher depending on the data, services, and applications involved. Considering the expense of educating new users to use a system is essential. The savings, however, come from the long-term decrease in operational IT and administrative expenditures.
Education is one of the industries where cloud computing usage has reached its pinnacle. It's no secret that leading service providers rapidly adopt cloud technology to improve the quality of the products and services they provide to their customers. At the same time, cloud computing is showing great promise as a solution for students. Nothing beats the ease with which one can access knowledge instantly, and cloud computing has made this a reality. Everyone in the sector, from huge universities to tiny schools to students, is feeling the benefits of the cloud, and this trend will only increase in the years to come. But there is a long way to go, beginning with providing sufficient training to teachers and pupils. Many new cloud infrastructures have also developed in recent years, each proclaiming to be capable of managing and facilitating top-tier digital service delivery.
However, for a more streamlined experience, colleges can look at cloud service providers with extensive expertise, a quick migration process, optimal costs, and unified cloud governance.
Image Source: Shutterstock_1906639117‌