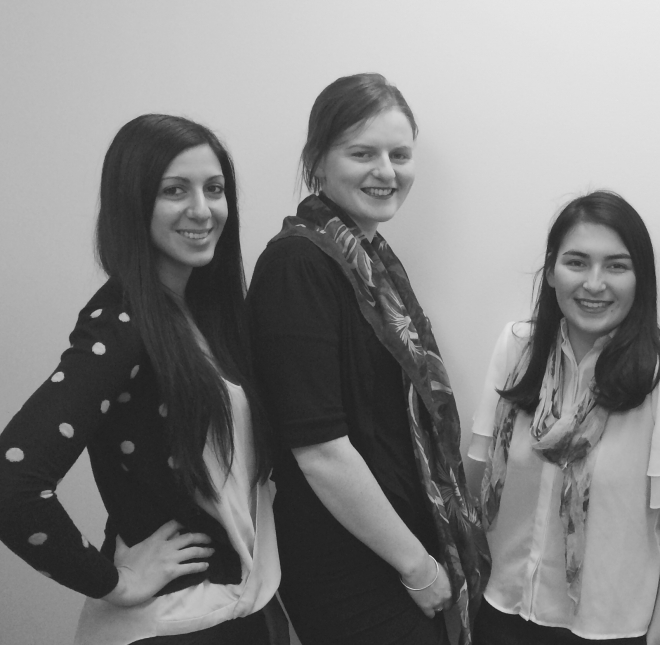 The biggest lessons come from our future leaders
Marketing Eye's journey over the past few years has hit some major milestones as the business heads into a future rich with possibility.
Despite our rough expansion into the US; we set up 'part-time' and employed a few people who were left to their own devices, the road has cleared and we are looking forward with enthusiasm.
The biggest lesson we learned
The biggest lesson we learned from our US sojourn is not to do anything 'half-assed'. People need constant nurturing and encouragement which cannot always be done via conference calls.
No matter where I am, I find that the office performs better and is happier when I am there. They want a leader. It's like knowing that your Mom and Dad are round, even though you don't necessarily need them all of the time.
This year has been phenomenal. Something clicked. Something happened. It is something that I just can't describe. We hit a mark of maturity and leadership that I never knew existed until I 'felt' it. That's right, I felt it. There is a certain level of comfort that comes with hitting an invisible mark in your businesses timeline.
Never get past a point
Many businesses never get past a point. I was going to be one of those companies. I had all the makings of being one of those companies. Then I realised just how bored I was and reminded myself of a conversation I once had with entrepreneur Stewart Koziora about my goals not being high enough.
So like any bored entrepreneur, I pulled out my original business plan and decided it was time to put the whole business on steroids. Fortunately for me, the business plan is pretty good. I applaud the insight I had at 30 years of age and the fact that it was still relevant 10 years on. I really had some great game-changing ideas, but somewhere down the track I 'got busy'.
Create waves
We are creating waves. I was quietly chuffed when a small-time competitor used the Marketing Eye brand in an advertising campaign – pitching themselves as an alternative. Not better, just an alternative.
Then the sheer number of people who wanted to work for Marketing Eye spiked. We all know that numbers are not everything. Quality over quantity any day – but it signaled another milestone in the businesses life.
Maturity
My maturity as a leader continues to grow. I wasn't always the best leader. I remember when I first started that I was friendly with my team rather than being their leader. Then I became a boss, rather than a leader. Both don't work. Being a leader is respecting your team and leading them by example. Knowing when to get involved and when to let them make their own mistakes.
It also means making the hard decisions. It's never nice to say goodbye to someone, but particularly in this game, you never know what skills an employee has until they start. If they oversold themselves in the job interview, there is bound to be some disappointment. Mostly, if someone doesn't work out, and you have done everything in your power to train them and help them get to the standard they need to be at, you have to say goodbye. No matter how nice you are in this process, the person feels rejected and if they are not mature enough to handle that they were not a good fit, they spray it all over social media and ranking sites. The higher profile an entrepreneur becomes, the more employees will 'hit back'. When I read stuff like this, I always think about how fortunate we were to have made that hard decision. It's a sign of their maturity, not ours.
The next generation of leaders
But the next generation of leaders need developing and right now we have a great core group of leaders of the future. Investing in their training internally and externally is important. You want to give them every reason to continue their career path and succeed in everything they do.
Mentoring is key to achieving a solid base of leaders that are nurtured from within. Giving them time and being an ear when they need it is essential. Each morning I come to the office between 6am and 7am, and it allows me to get through my emails prior to my team arriving. The leaders of the future tend to turn up between 8am and 8.30am and they come and sit in my office and talk about stuff. It ranges from ways they can do things better to their thoughts on the world around us. I love this time and cherish the fact that we get to share this together. I learn more from that 30 minutes than any other time of the day.
I am very proud of our team today and want more than anything for them to be successful – not just for Marketing Eye, but in any endeavor they choose to focus on.