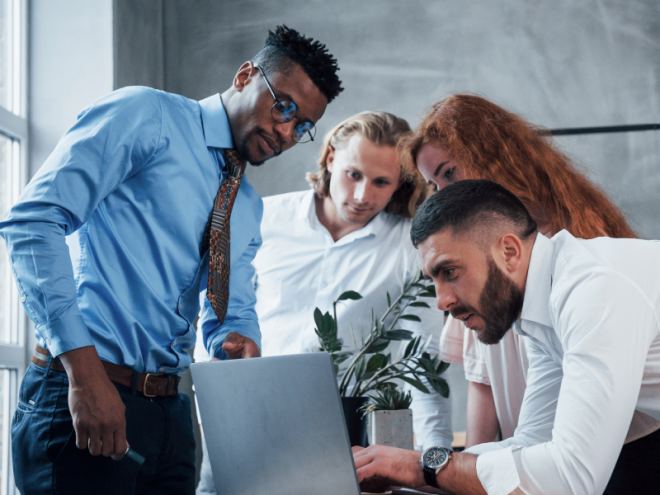 The Benefits of Outsourcing Your Marketing Team
The most exciting aspect of starting a business is seeing all of your ideas, dreams and hard work come to life. Now that it's up and running, you need customers. When you're starting, you probably don't have a marketing team (or the budget to pay an internal marketer) to help generate leads and get the word out about your product. Making a sale without marketing is a really difficult and time-consuming task, so you need specific people devoted to your marketing efforts. Have you considered outsourcing your marketing team? Plenty of companies outsource their development, accounting, and customer service teams. Below, we discuss some of the benefits that an outsourced marketing team provides.


Investing in success
The most important thing to consider about marketing your company is who that's going to fall to. If you're great at creating products, keep creating products. Take the time to invest your resources in outsourced marketing. It's really difficult and expensive to attract top-tier talent if you are just starting a business. An outsourced marketing department can help you establish your brand and build a following so that you can grow organically while saving you money and time.
Benefits of outsourcing
While you grow your company, there are going to be a lot of moving pieces that you are not going to have time to address. Bringing your marketing efforts to an agency that can execute and strategize for you will help you to cover your bases, while also helping you keep to a budget. When you work with outsourced marketing professionals, you are paying a fraction of the price that you would spend hiring a marketing hot-shot. Additionally, your team will benefit from the experience that the marketing team brings to the table, and they can help you to identify key elements of your industry that you might have missed before. Be resourceful with what you have and bring on the right people to help you, which will allow you to focus on the product.
Find a good fit
Outsourcing marketing isn't going to make sense for every organization, so you need to decide whether it's going to work for you or not. But if you're just starting, this is the best time to establish what your marketing practices are going to look like. Find a marketing agency that believes in what you are doing and can support your company each step of the way. Eventually, your company may grow to a size that will require an internal marketing team, but an outsourced marketing team can help you get there.
Marketing Eye
Marketing Eye is a marketing agency that can support all of your marketing needs and help your business realize their full potential by aligning marketing and branding achievements to the overall business goals of your company. We are customer-centric and always put the brands we work with first. Click here to contact our team today!