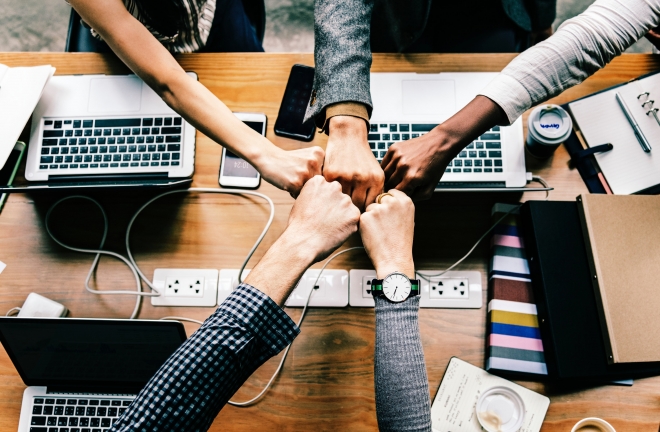 Technology Every Marketer Should Be Using
As technology advances, so does the tools marketers have at their disposal. The days of analog marketing are dwindling as faster, more efficient technology comes online. So where does a marketer begin looking?
Marketing Eye Atlanta has put together a list of must-have technologies that every marketer should utilize - not only for their sanity but to produce the best content in our mile-a-minute world.
PROJECT MANAGEMENT TOOLS
As any marketer would know, project management is key to implementing successful campaigns. Whether you work for an agency with a myriad of clients or for a huge corporation that supports one brand, it is important to keep you and your team organized. In marketing, client needs and focuses change on a whim, and it is crucial to have projects laid out in a way where everyone is on the same page.
Our recommendations: Asana, Monday.com, Trello
CUSTOMER RELATIONSHIP MANAGEMENT (CRM)
This one is almost as obvious as project management. It is key for any company to have a complete understanding of their clients, prospects, and leads. A common misconception is that CRMs are used solely for sales teams. However, think of it like this - how would a marketer know whom to target if sales hid the leads from them? CRMs should be a shared tool used by both marketing and sales to organize campaigns and to note where prospects are in the pipeline.
Our recommendations: Salesforce, Hubspot, Pipedrive
SOCIAL MEDIA SCHEDULER
Whether working in B2B or B2C, social media is integral to a company's marketing strategies. Back in the dark ages, a marketer would have to go from social platform to social platform posting individual content at all hours of the day. Now, with the introduction of social media schedules, so much time and effort can be saved, giving marketers more time to be productive in other areas of their strategies. Plan your whole social schedule on Facebook, Twitter, LinkedIn, etc. in just a few minutes - just be sure to go back and engage with your followers!
Our recommendations: Hootsuite, Buffer, TweetDeck
ROBOTIC MARKETER
What do you get when you put data analysis, AI, and machine learning together? Marketing Eye is partnering with the latest in marketing technology, Robotic Marketer, to develop marketing strategies for businesses looking for exponential growth in 2019. This state-of-the-art tech is utilized to combine the expert knowledge of our marketing managers with big data to dig deep into the digital behavior of leads, creating the strongest marketing strategies for our clients.
Learn more about our Marketing Strategies
Are there any marketing technologies we left off our list? Tell us about your favorite marketing tools in the comments!
Contact us online, or call 404-626-8070 to speak with a Marketing Manager.