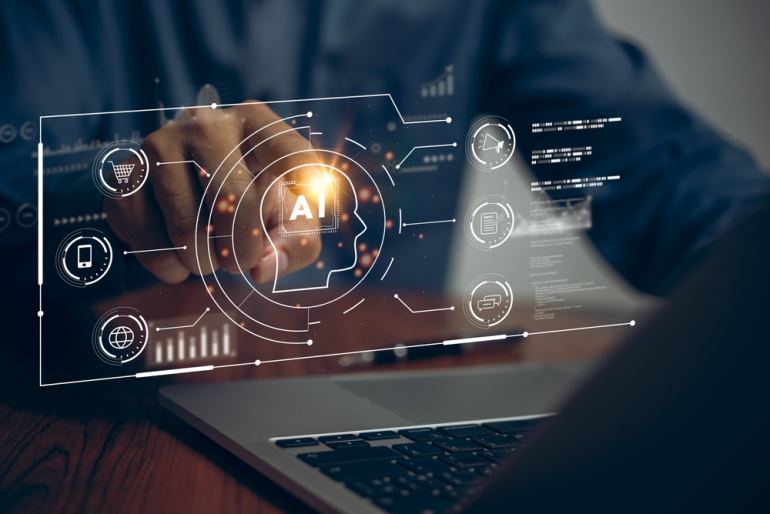 SAP Partners Succeed Faster Using AI Marketing Tools: A Deep Dive into Robotic Marketer 
Staying ahead of the competition is crucial in the growing technology space. SAP, a global leader in enterprise software, understands this well. To help its partners excel, SAP has highlighted a game-changing AI marketing tool on the MBF marketing platform - Robotic Marketer. This blog explores why Robotic Marketer is becoming a critical asset for SAP partners and how it's shaping their success.
The Rise of AI in Marketing: A Strategic Advantage
AI marketing tools are revolutionizing the marketing landscape. By leveraging AI, companies can analyze vast datasets, gain actionable insights and develop more effective marketing strategies. For SAP Partners, staying competitive means embracing these innovative technologies.
Why SAP Partners Are Turning to Robotic Marketer
Robotic Marketer offers a suite of features that make it an invaluable tool for SAP Partners:
Data-Driven Strategy Development: Using data from CRM systems, email marketing platforms, Google analytics, marketing automation tools, advertising channels, social media, influencer interactions and content metrics, Robotic Marketer creates highly targeted marketing strategies.
Comprehensive Implementation Plans: Beyond strategy development, Robotic Marketer provides a detailed 12-month implementation plan, ensuring that strategies are not just theoretical but actionable.
Digital Dashboard for Real-Time Monitoring: A user-friendly digital dashboard allows SAP Partners to monitor and adjust their marketing activities in real time, ensuring agility in their marketing efforts.
Statistics Supporting the Use of AI Marketing Tools
A report by Salesforce indicates that high-performing marketers are 2.8x more likely to use AI in their strategies.

According to the State of Marketing AI Report, 64% of marketers believe AI is critical to their success in the next 12 months.
These statistics underline the growing importance of AI in developing effective marketing strategies and the edge it provides in a competitive market.
How SAP Partners Interact with Robotic Marketer
The interaction with Robotic Marketer is designed to be intuitive and insightful for SAP Partners. Here's how they can make the most of this tool:
Input and Integration: Partners input data from various sources into Robotic Marketer. The tool integrates this data to understand the company's current market position and potential opportunities.
Strategy Development: Based on the data, Robotic Marketer develops a comprehensive marketing strategy, tailored to the partner's specific goals and market dynamics.
Implementation and Monitoring: With the provided implementation plan and digital dashboard, partners can execute their strategies and monitor progress, making data-driven decisions along the way.
Beyond Strategy: A Holistic Marketing Solution
Robotic Marketer goes beyond traditional marketing strategy tools by offering a holistic solution that encompasses every aspect of marketing execution:
Detailed Marketing Tactics: The tool outlines specific marketing tactics that are aligned with the overall strategy and goals of the SAP Partner.
Budget Allocation Guidance: It provides insights into how to allocate the marketing budget effectively across various channels and initiatives.
Timeline and Milestone Tracking: The implementation plan includes a timeline with milestones, helping partners stay on track with their marketing objectives.
Case Study: The Efficiency of Robotic Marketer
Consider an SAP Partner using traditional methods to develop and implement a marketing strategy. The process is often lengthy, resource-intensive and might not fully leverage the available data. Switching to Robotic Marketer, the partner experiences:
A significant reduction in time spent on strategy development.

More precise targeting and personalization in marketing efforts.




Enhanced ability to measure and adjust strategies based on real-time data.
The efficiency and effectiveness gained through Robotic Marketer not only save time and resources but also lead to better marketing outcomes and a stronger competitive position.
Embracing AI for Future-Ready Marketing
For SAP Partners, staying ahead in the fast-paced technology sector requires innovative tools and approaches. Robotic Marketer, with its comprehensive, data-driven and efficient marketing solutions, represents the cutting edge of AI marketing tools. By adopting such technologies, SAP Partners can accelerate their success, achieving faster and more measurable results in their marketing efforts.