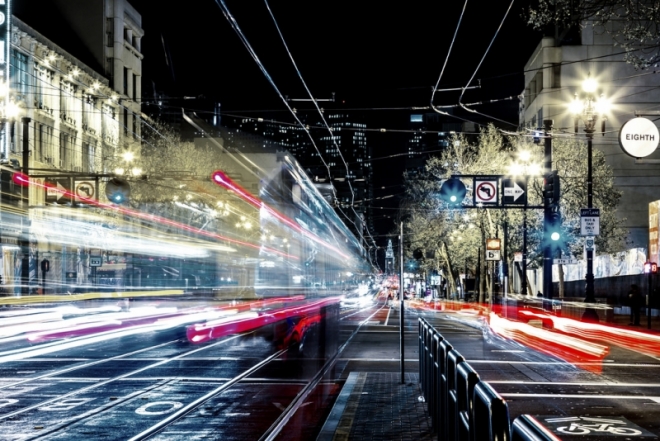 Ready To Roll Out Your 2017 Marketing Plan?
Written by Brice Bradshaw
As the end of the year is rapidly approaching, businesses are scrambling to finalize their budgets, projects, and overall 2016 business goals.
Unfortunately, many businesses get lost in the chaos of closing out the year and forget to fully prepare a marketing strategy for the upcoming year.
Hit the ground running in 2017 with a strategic marketing plan designed to guide your company to the next level.
As you know, each new year brings copious amounts of unexpected challenges and obstacles. Having a strategic marketing plan ready to launch the new year is a crucial first step in gearing your company up for success throughout the year. A good strategic marketing plan will help you get ahead of the competition by addressing two major marketing concerns:
How do you measure success?
We all tend to generalize what we want to accomplish, but rarely take an in-depth look at what success would look like at each level of the company. Take a step back and imagine what the ideal year would like for you, measuring your preferred performance metrics such as revenue, growth, profit margin, product releases, and many more. Understanding the priority pipeline on what major projects, products, and goals will take precedence over the other is key to aligning your business to its goals. The marketing plan will outlay the entire year's objectives systematically to ensure that communication across the company is transparent and concise.
How are we going to achieve our goals?
After we have figured out what we want to accomplish for the new year, we need to figure out how we are going to achieve these objectives. Even if you have a good grasp on what you are trying to achieve for the year, you will still need a plan of action. Without a decisive plan of action, you might as well be throwing darts at a blank wall. The marketing plan keys in on specific yearly objectives and applies individual strategies necessary to meet these goals. The marketing plan's ability is to show a linear path on what tasks are to be completed is what drives the overall performance for the year.
At Marketing Eye, our model has been widely successful for our clients due to our dedication to developing a cohesive strategic marketing plan. We spend a large portion of our time with our clients on understanding what the competition is doing, what our client is doing, and what will separate us from the pack. At Marketing Eye, we believe that having a strategic marketing plan for the year is the game-changing tool that will lead us to victory, fostering growth and development for all of our clients.
Relax, we're here to help you kick off the new year right!
Thanks for reading and share away!
Contact us at
This email address is being protected from spambots. You need JavaScript enabled to view it.
or by phone at 404-626-8070 for more information.