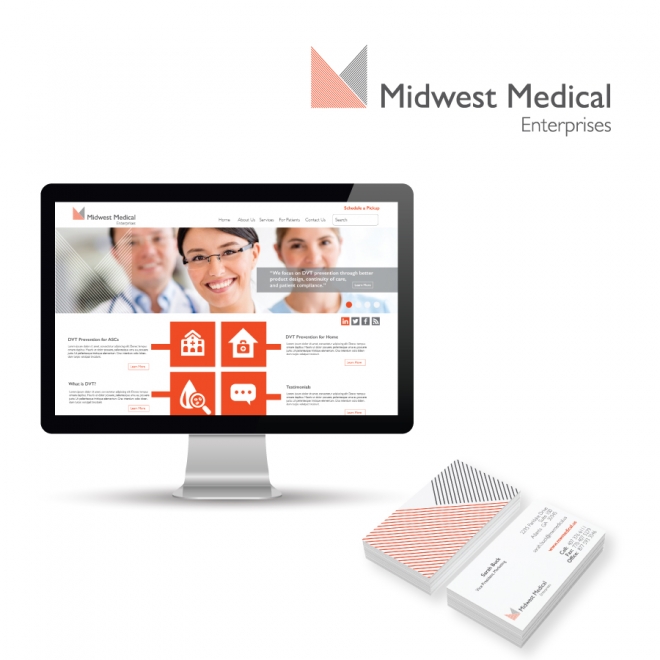 Midwest Medical rebrand launched in Nashville

Midwest Medical
is a leading provider of facility programs that provide ASC or Outpatient Surgical Centres with Sequential Compression Devices and sleeves.
As the company has continued to grow and prosper, they launched into the US market the revolutionary Venowave Deep Vein Thrombosis (DVT) device
DVTlite.
With this addition to their range of products and services,
Midwest Medical
realized that their business was going through an evolution and during the tranformational phase required a rethink of how their brand would look and feel going forward.
What was important to the leadership team at
Midwest Medical
was that they kept the integrity and existing brand equity of the company, but remained relevant to an expansion target audience that now included both medical practitioners and centres as well as patients directly.
"
Midwest Medical
embraces innovation and medical device technology as being core to who they are, and as such, were instrumental in driving the re-brand and taking the business to a new level," said Maikayla Desjardins, President of Marketing Eye LLC.
"This company is forward-thinking and ahead of the pack in everything they do. They are the first choice for DVT prevention and only utilize the latest, revolutionary medical device technologies as part of their suite of products."
There are two key areas to the business; Sequential Compression Devices and DVTlite, the lightest DVT prevention device in the market.
"We wanted to show how the company had evolved over time and now had more than one product to its suite," said Brandon Reviere, Art Director at
Marketing Eye Atlanta.
"The transformation from one product to two and their interaction in form is clearly represented in the new brand's identity mark."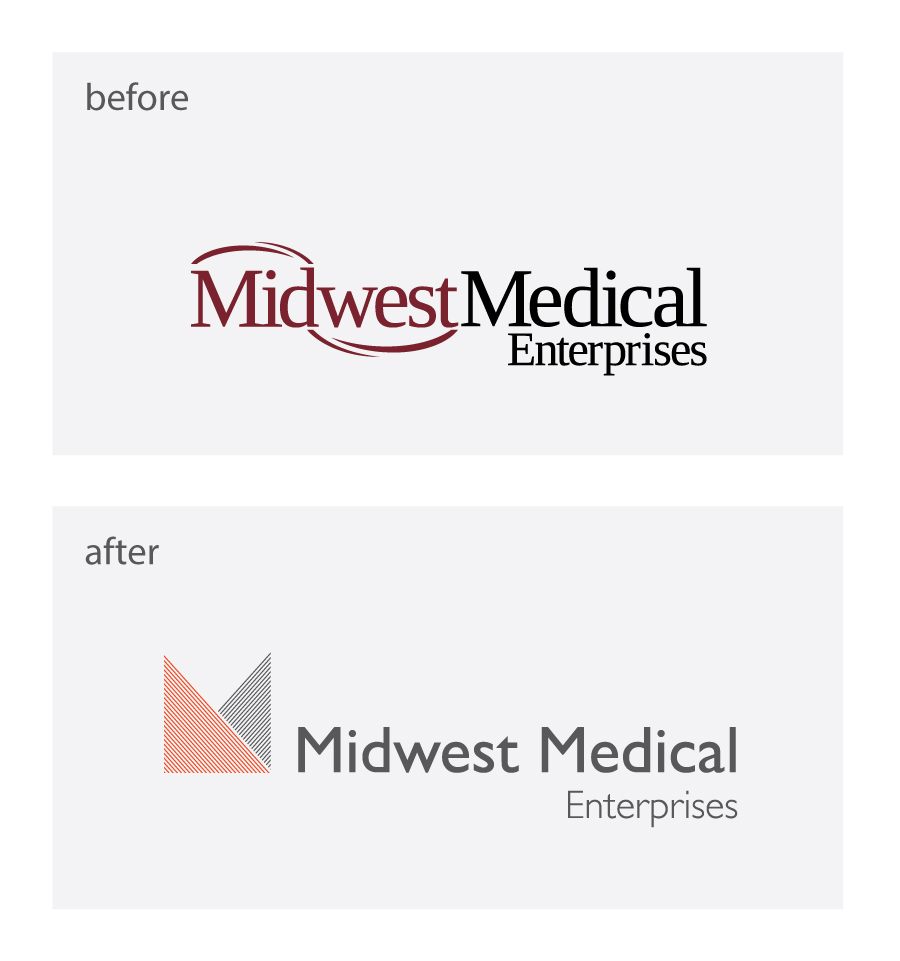 As part of Midwest Medical's rebrand,
Marketing Eye
has designed:
New brand identity: logo
New stationary: letterhead, business cards, templates
New tradeshow stand
New brochure
Updating of social media branding
New website
The launch of the
Midwest Medical
re-brand is being held in Nashville at ASCA. Check it out on
www.mwmedical.us
.