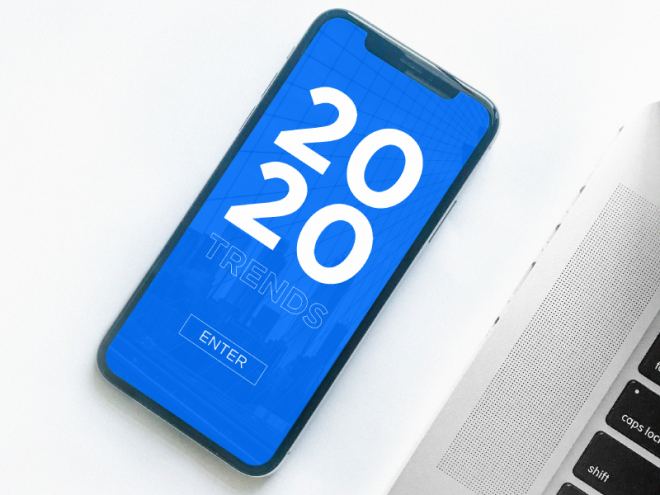 Marketing Trends You Should Try in 2020
2020 is merely weeks away, which means a new year of new possibilities for your business. As the year winds down, take the time to evaluate what worked and what didn't in 2019. This process is crucial to your success in the new year and could dramatically increase the number of new customers you sign. Because the world is always changing, marketers constantly have to try new things. Below, we have a few marketing tips for you to try in the new year.
Customer Experience
2020 is going to be the year of the customer. As the ideas of marketing shifts, marketers need to focus on creating an excellent customer experience that keeps them coming back for more. Because there's so much online content available to consumers, they are coming to your company with their research already done. Chances are they know what you offer and how you can help them, so it's on your team to create an incredible customer experience that stands out from your competition. Here are some of the elements that people are looking for:
Efficiency – Time is the most valuable resource that we have. The less time that you are spending on the sales pitch, the happier the customer will be.

Convenience – Is your product or service easy to use? If there's anything about your brand that's inconvenient, it's going to be difficult to keep people interested.

Customer service – Customers want to know that if something does go wrong, they can contact a friendly and helpful customer service representative to fix everything.

Easy payment options – In the digital age, you need to implement a convenient payment option. The days of writing a physical check are over, so there's no reason to make the payment process harder than it needs to be.
Visualization
Visual content can be incredibly powerful for your brand. Not only are people drawn to visual content, but it will make a better impression on them in the long run. Putting visual content at the forefront of your branding is a great way to creatively show what your company has been doing through statistics and numbers in a way that just doesn't translate to written content. Writing clear and concise branded content is its kind of art form, but visual content has a different impact. To be truly effective, couple your carefully worded content with a compelling visual.
Employee Engagement
All of your marketing efforts will ultimately fail if your employees aren't engaged with the brand and the industry. Your employees are the face of your company, and their interactions with the customer must be optimized. The best way to ensure your customers are getting the very best of your employees is by making sure that your employees understand and are aligned with your brand's mission and vision.
Live Video
Video is already increasingly popular of way disseminating and consuming information, but adding the live element makes it even more effective. When you create live video content, it creates a more engaging environment for the audience to be a part of what you're doing. They can comment and interact with the people in your video, which creates a sort of dialogue. If your brand is setting a schedule for broadcasting live videos, your audience will likely tune in to hear what you have to say.