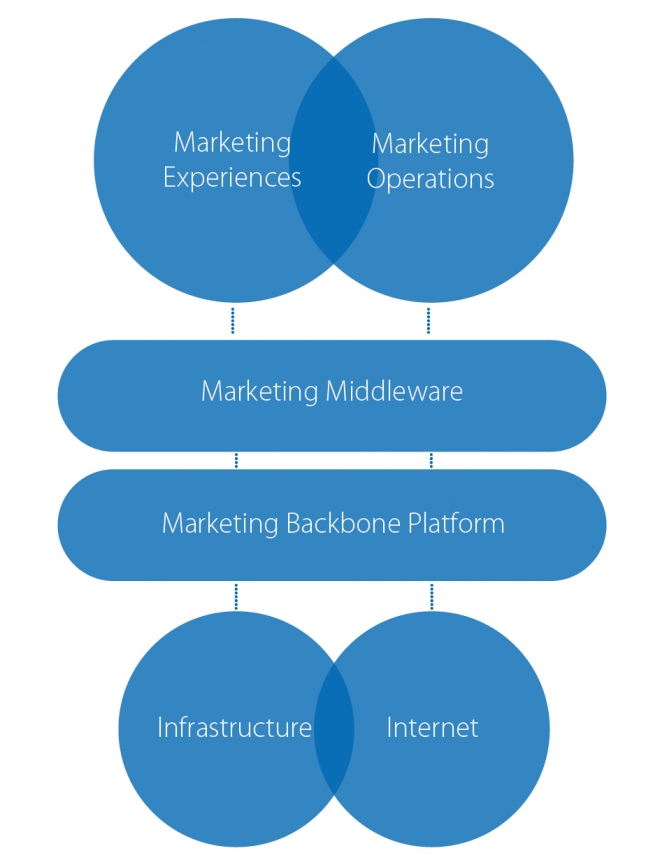 Marketing Technologies You Can't Live Without
Marketing technology is an essential part of the marketing mix. To understand fully the implementations of various technology platforms, is hard and near impossible for most fulltime marketing managers navigating today's competitive landscape.
This week, we have been completing our yearly in-depth training sessions with our U.S. based team. That means reminding ourselves about all areas of marketing, and what role technology plays in powering marketing performance.
Like most seasoned marketers, we break up the marketing technology mix into six categories; marketing experiences, operations, middleware, platforms, infrastructure and internet.
Marketing Experiences
When considering a marketing experience, we focus on technologies that affect prospects and customers across their entire lifecycle; advertising, email, social media, content marketing, apps, SEO and A/B testing for instance.
Operations
The back office of marketing technology is all about analytics and agile marketing management.
Marketing Middleware
For the tech guys, marketing middleware is the software that integrates into the marketing platforms that are used in the overall marketing mix. They include technologies used to enhance your own platform where API's are utilized, user management tools, cloud integrators, tag management and alike.
Marketing Platforms
These are the marketing technologies that marketers cannot live without. They include customer relationship management software, marketing automation, content management software and e-commerce platforms.
Infrastructure
We are all talking big data with good reason, but as such we need to manage big data, databases, our cloud computing solutions and software development tools that take marketing technologies to the next level.
Internet is Really Social
Integration of Internet services or more precisely social media into our websites, analytics, CRM, marketing automation and other important technologies is really imperative to the technology mix. Making sure the first-tier social media platforms like Twitter, LinkedIn, Facebook, Snapchat and YouTube are integrated allows a full view of marketing from a top level.