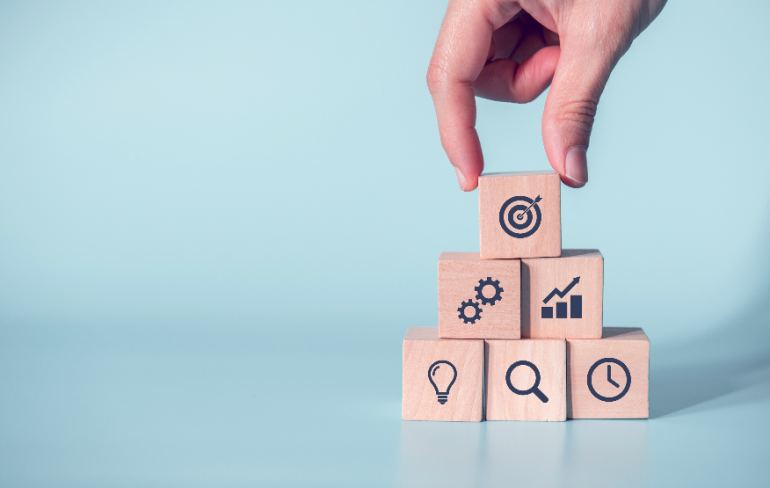 Marketing Objective Examples That are Must-Haves
Written by Maureen Susanto
Clear and measurable marketing objectives are crucial in the overall marketing planning and strategy. They provide a roadmap of well-defined actions to get your team and the company across the finish line.
Without defined goals, there is no clarity on what needs to be accomplished, and your business will struggle to reach its potential. By implementing a straightforward marketing plan, your company will have goals it wants to achieve and the execution plan to meet those marketing objectives.
Today we will cover everything you need to know to ensure you set your business up for success with actionable, practical marketing objectives.
Here are the top 6 marketing objectives that you must have:
Generate Brand Awareness
Are you looking to get your brand noticed? You might want to use brand awareness to grow your business as it will establish your business as a trustworthy entity. Generating brand awareness lets you get your target audience interested in your business – from leads to paying customers.
When your target market recognizes, remembers, and associates your business with critical values, you become their top of mind whenever they consider making a purchase.
An example of an objective could be increasing website traffic by 50% within the first six months of 2022.
Increase Company Profits
All marketing efforts focus on generating profit. Sometimes, intelligent financial decisions include reducing costs and investing resources in profitable marketing tools – for example, ads.
All firms should balance paid and organic strategies and monitor what works best. Marketers can regularly calculate the return on investments for the tools and services they use in their marketing strategy.
Example of the objective: Reduce the cost of paid ads by 20% for the following year and focus on SEO practices by starting a blog.
Focus on Customer Loyalty
Boosting customer retention is as important as gaining new customers. Moreover, experts say it's even more cost-efficient to keep a customer than to gain a new one. According to Harvard Business Review, a business can pay up to 25% more to acquire a new customer than to maintain one.
A loyal customer base offers stability to a business by providing a consistent revenue stream. To keep your customer interested in what you have to offer, you can invest in the quality of your customer service, develop a loyalty program, and more.
Example of the object: Increase customer retention rates by 25% in one year by developing loyalty programs.
Generate New Leads
Lead generation is a practice that draws new prospects to a brand and maintains their interest through lead nurturing. Attracting new leads increases your chances of gaining new customers and selling more of your products and services. Also, it keeps your business relevant and profitable.
Creating lead magnets and posting them on your blog and social media platforms is an excellent way to generate new business leads. For instance, offer customers free guides, templates, or consultations.
With the help of interactive content and practices such as influencer collaborations, the leads start to trust and connect with a brand and, ideally, become paying customers.
Example of the objective: Generate 50% more leads in the following six months by collaborating with five Instagram micro-influencers.
Launch a New Product
New product launches are a standard marketing remit. As is typical, marketing will be expected to drive consumer interest in the product through various marketing channels.
Your marketing objectives here may differ depending on the individual tasks of each marketing unit. For instance, a social media manager might focus on generating 10,000 Twitter impressions during the first month before the official product launch.
Enter a New Market
Let's say your company has maxed outgrowth opportunities in its current territory or industry and wants to expand demographically (market) and geographically (location). Then, an attainable objective can be to research current product leaders in the target market and their marketing strategies.
An example of an objective could be – Develop appropriate messaging for the targeted audience based on market research findings within the 1st quarter of 2022.
Ultimately, your marketing objectives will be defined by your year-end goals. While there's a lot to choose from in terms of dreams and the strategies you adopt to achieve them, the outlined marketing objectives here are a must-have in every business.

Image Source: Shutterstock_1384169270