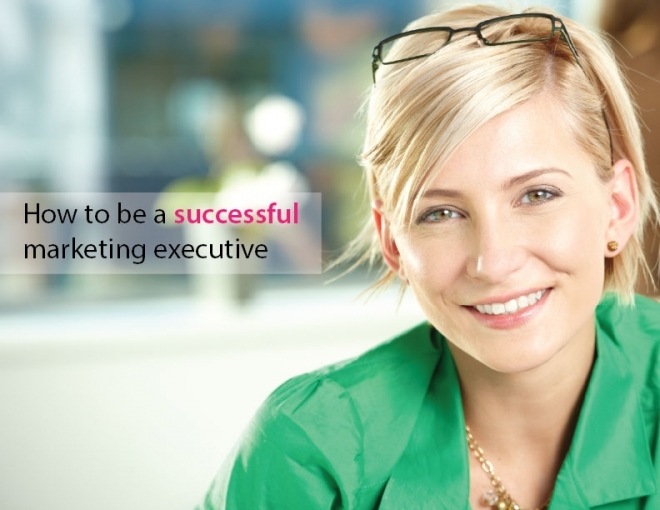 Key traits imperative to the success of a marketing executive
If you don't believe that being average is an option, then as a buddying high flying marketing executive there are a few tips that may take you to the next level and help get you noticed in the market.

High performing marketing executives have a couple of key traits that are imperative to their success.

1. Dream big: Marketing Executives that stand out from the crowd often have big dreams that they want to fulfill. These dreams are documented in diaries, post-it notes, and importantly deeply entrenched in their mindset. Big dreams leads to big achievements.


2. Network: Building a network will take you places that you never would have had an option to go. Through your networking capabilities, you will meet people that are far-reaching, highly successful and often powerful people. They may be in a variety of different positions within organizations, but have the ability to connect you to the right people when you need it most. Building a network may be from attending events and ensuring that you follow up on every contact, not just once, but repetitively. It could be online connections that you are regularly communicating with and seeking their expert advice. Whatever the medium, build your network with the same enthusiasm as you want to build your career.

3. Deliver on what you promise: Never promise anyone anything without ensuring that you can deliver upon it. That means whether its a meeting, a connection or your attendance. When you always deliver on your promises, you gain trust that you may not otherwise achieve.

4. Energy: Leaders of the future have the energy to do anything at anytime. They say 'yes' to anything that is going to be instrumental in their careers. They are proactive, not reactive and find that people are constantly noticing them when they walk into a room. Energy and enthusiasm speaks volumes for the person you are and what you can possibly become.

5. Social connections: Strong marketing executives know that they need to be connected socially. They are aware that people from outside their immediate circles may view their profiles from time to time and formulate an opinion on who they are and what they have to offer. If you are in marketing, you had better have at least one medium that you use to showcase your online marketing capabilities and that means having followers. If you don't have many followers on social media, then perhaps, marketing is not your game.

6. Self-starting attitude: A seriously smart marketing executive has a self-starting attitude. They are not waiting for things to fall in their lap. They are using the resources that are put in front of them and their brain power to proactively take on any task at hand. They are not looking for hand-holding but instead seek out the information they need to do a good job every time.

7. One step ahead: Marketing executives with drive and ambition are always one step ahead. They are not waiting for someone to tap them on the shoulder and tell them that one day they may make it to marketing manager. Instead, they are being a marketing manager even though they have the title of marketing executive. They are driving the marketing strategy and ensuring that it is implemented to a tee.

8. Fun: Marketers are suppose to be fun people. You have been given the best career option available, so make sure you have fun with it. Know when to laugh, make a joke, appreciate how good your job is and to include others. Most importantly, know when to show off your personality and when to hold back.

These 8 key traits are bound to help take your marketing career to the next level.