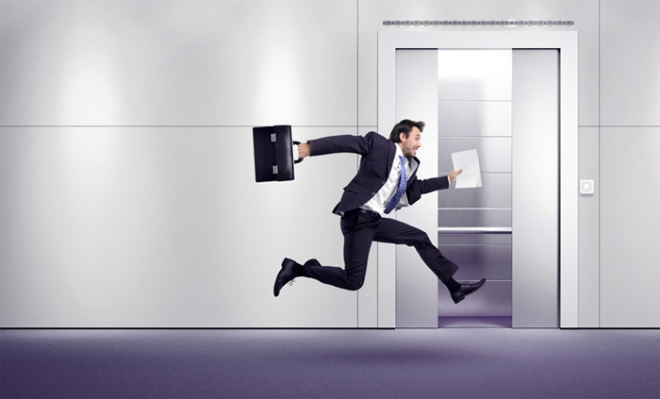 Its invaluable to hire a job hopper
LinkedIn has many benefits; you can showcase your whole work history on one platform and share with the world; you get job offers regularly if you have bothered to fill in your profile properly; you can connect with people you would not ordinarily have access to; and you can find the right person in the right position to pitch yourself to to get a job or to sell a product or service.

It's invaluable. No-one can argue that.

But where it isn't so great for those looking for a new role is that when you leave a role, an alert comes up and everyone knows that you have changed your profile.
Job hopping is fine if you do it once,
but if you are changing jobs every six months to one year, then that says more about you than the places you have worked. You can blame company culture. You can blame the fact that you didn't get out of the role what you thought you would. You can even spin that the role wasn't challenging enough and you thought it best to get out early to save both the company and yourself from the inevitable.
But job hopping is job hopping. It says to me that you do not know how to work with people. If you don't like a colleague, then work out how you can see the best in them. If you don't like your boss, work out how you can adapt your working methods to accomodate - afterall, all customers don't have the same personality and you do need to be able to accomodate that and if you can't then no-one has a job.
When we interview people, we often hear the same old excuses as to why they left a particular job early, or they sprout that they have experience in a particular field from a job that they have conveniently left off their resume, only to be tainted as a person who perhaps has some things hidden under the carpet.
I read a quote the other day where a young model was quoted as saying to her younger sister entering the field, "be the person everyone wants to work with". That girl is going places.
She knows the secret sauce.
She is someone I would want to employ - yesterday!
When you leave your next job, think about a few things:
Did you give it your best?
Did you feel entitled or were your complaints justified?
Did you give the employer as much value as they gave you in monetary terms and training?
What did you learn from that role?


While sometimes you just have to leave a role, it shouldn't become who you are. One of my best girlfriends did this year after year for the first 15 years of her career, then one day she woke up and she has since not only stayed in the same company for more than 10 years, but also has climbed the ranks.
If you are ambitious, show you are not a quitter. Stand up and be counted by working hard, bringing something to the table and showing everyone else that you are the person everyone likes to work with. These skills are one's that will take you to the top of the tree.
Why I don't hire job hoppers anymore
There are many reasons why I don't hire job hoppers anymore. Here are a few:
It doesn't make economic sense: the ROI is bad.
They disrupt the workforce.
They are the one's who often write things on social media that isn't so great about your brand.
They are disloyal from the start.
It's all about them and nothing about the company, people or culture.
If they have done it to someone else before, they will do it to you.
If they were fired there is usually reason; know the reason before you hire.
Obviously there are exceptions to the rule and we all must accomodate that - but rule of thumb... these things are something every employer should think about.