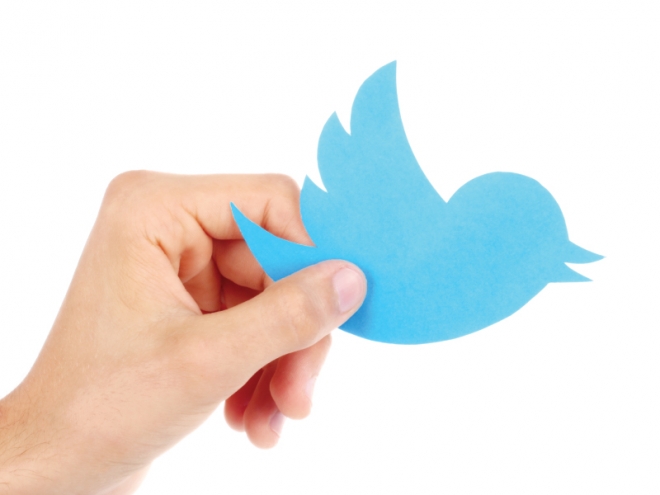 Is Twitter Right For Your Businesses Lead Generation?
I am an avid lover of everything about Twitter. From time to time I become somewhat obsessed and with a combination of Ashleigh Cameron who is now 20 years old and has worked for Marketing Eye for the past 3 years, from junior through to social media curator - we have forged an organic growth rate of 80,000 plus followers.

Not trying to buy and build, these followers are real and with 97% authenticity, we have done a really good job.


She posts my blogs and inspirational messages, and I post what's going on in my life and that of the Marketing Eye team. We tag team and continue to build and expand our following with a loyalty that we have not seen on other mediums in which we work other than of course our company blog, which blows everything out of the ball park.

Twitter isn't for everyone

Twitter isn't for everyone but if you are in business to business marketing and ignoring Twitter, you are losing a great lead generation opportunity. Not only do we constantly get media interview invitations, but mostly leads that generate up to $30,000 per week in sales. Not bad for a few hours per week. This ROI is by far, one of our best.

Convincing clients of that, is another story. Twitter is not an overnight success. We started as an early adopter, keen to understand this new medium. When other social media mediums became popular, we became time poor and that would definitely show both in sales and number of followers.

We know how to make you famous

We know how to make you famous quickly. Think of those "celebrities" or "what-to-be celebrity business people" who jump from 1000 follows to 20000 overnight, then 20,000 to 100,000 a month later, then of course 1,000,000. Then go into Twitter Audit and see how many of them are real. It is a big eye opener.

But the reality of this equation is that When you have 20,000 followers people want to follow you. When you have 100,000 followers, they think they have to follow you. When you have 1,000,000 followers they think they are missing out if they don't.

It's a freak show

It's a freak show that many people fall into. I could shame a few by showing you their real followers and fake one's but I won't. They may be doing it for various reasons. If they are a B-list celebrity, it gives them greater status and they may get noticed by a producer or someone important in the sponsorship department who hires celebrities for endorsements.

In business, it makes potential prospects who aren't any wiser, think you are important and that you know social media, especially if you are selling this service.

Authenticity is important for us

In our business, Twitter is all about authenticy and rather than ego or having people follow you just because others do, we focus on lead generation, thought leadership and engagement. How we track on Twitter is impressive to us as we have an audience that allows us to share our voice with a wider community. We also have a number of journalists waiting eagerly for us to slip up or give them something to write about.

With Twitter, never be afraid to show a bit of yourself. I do. I am the mad dog lady (clearly!). I love food and great restaurants. I travel a lot! #kindness is this years focus so I make sure that in every interaction, kindness is first and foremost. I am a marketer and not only do I show this in blogs and tweets, I also make sure I am a thought leader, thinking ahead of the curve and discussing topics of how marketing and marketers will change in upcoming years.

I talk a lot about technology and the impact of technology on the marketing industry.

Giving back is everything

And close to my heart, I talk about giving back and what we all can do to make our world better. It is my passion and purpose. I give back to a business incubator in Charters Towers and have worked tirelessly with Charles Shewring to help 10 entrepreneurs get their ideas off the ground. It's hard work for them, and requires a lot of commitment. I try to share this on Twitter for a number of purposes; awareness, encouragement for others to do so, and to push the importance of rural communities.

At times I am political. Only on topics I am strongly opinionated in. For example; I don't want politicians that are paid out of the public purse to be socialites - it's in bad taste and they should be out there doing their jobs.

Outrageous opinionated Politicians

I am also a supporter of an outrageously opinionated politician in Australia, the Hon. Bob Katter, MP, because he is a good guy and without his voice, rural Queensland would be completely forgotten on the Political landscape and many more towns would become "Ghost Towns" when they are finished from being mining destinations.

Twitter is amazing. Get on it. Stay on it. It is here to stay long after many of the other fads and in business, if used right, you will make money and build long-lasting relationships that are game changers.