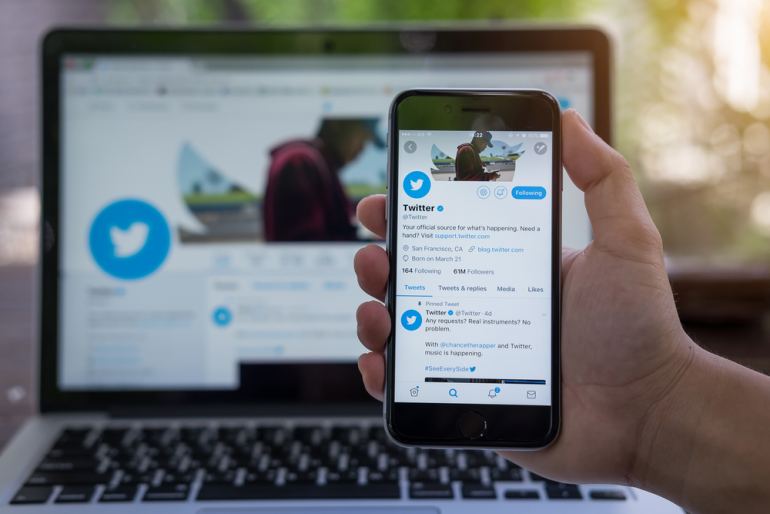 Is Twitter a dead platform? 5 ways you can market effectively on Twitter
These days it seems that Twitter functions as little more than a platform to cyberbully celebrities.
For marketers, Twitter offers very little utility in generating qualified leads, with only fleeting opportunities for genuine engagement.
Your brand has five effective ways it can make an impact on Twitter. Twitter is undeniably one of the biggest and most powerful social media platforms out there and can add to the success of your business as long as you put in the effort and develop the right strategy. Posting similar tweets every day might seem like you're putting in the effort, but it's not the right way to get results. This is how you market on Twitter.


Optimize your profile
The first step to marketing effectively on Twitter is optimizing your profile. That includes your Twitter handle, profile photo, and bio, etc. Ensure that your Twitter handle is just your company name- nothing complicated. This makes it easier for people to search you up. Your profile photo should be something that embodies your business in one picture. Most companies opt for their logo which is a good way to develop brand awareness. Next is your bio, which needs to be short and snappy (you only have 160 characters). You should also include your business webpage for users to easily click and add a location for your business. This will provide genuine value for your customers while providing authenticity to your brand.


Set SMART goals
In order to achieve success with any marketing strategy, you have to start with clear, measurable, and achievable goals. It will be almost impossible to know if your strategy is working and achieving the desired effect on your business if you are not clear with what you are trying to gain. Begin this step by creating SMART goals. SMART goals are aspirations that are Specific, Measurable, Attainable, Relevant, and Timely. Make sure you align these goals with your broader business objectives, this way you will be able to break down broad goals into smaller more attainable ones. For example, your main goal may be to increase traffic or the click-through rate (CTR) to your website. In order to translate this general goal into a SMART goal, you can outline the details. This could simply be that you want to increase your click-through rate from 2% to 3% (specific, measurable and attainable) in a span of three months (time-bound).
By adding SMART goals to your Twitter, you can create key goals which can then be analyzed by the appropriate metrics. For example, if you seek to improve engagement with your followers, quantify it. Set a target of increasing retweets by 20%, review your progress, and make changes to your approach if you do not hit your targets.


Great content
High-quality content is required in any and every type of marketing and this holds true on Twitter. Make sure you don't post just for the sake of posting; that might be one of the worst things you can do as it decreases interest in your account from users. Planning content can help ensure your creative ideas are scheduled in a content calendar and this will make it easier for you to consistently develop engaging content. Creating a content calendar also enables you to think ahead about events or special days where you might want to post something different such as International Women's Day, Earth Day, or Mother's Day, etc. When creating your calendar remember to consider how often you want to post, what times you want to post (based on the audience) and who should approve the posts.


Seek and Target Conversation
Creating conversations on Twitter may seem difficult these days however there are some tips you can use to get the conversation going. You can do this by using hashtags on your posts that are relevant for your business as well as replying to user comments under your tweets. Ensure that your business always has enough people monitoring your account so that you are able to reply to comments, questions, feedback, or complaints in a timely manner (within a few hours). By doing this you will be encouraging conversation around your brand and increasing awareness amongst the Twitter community.


Tweet During Peak Hours
Last but not least, remember to tweet during peak traffic hours. Yes, Twitter has traffic just like the roads at 5 pm after work. There are certain times of day and certain times of the week when different people are more active on Twitter. Knowing when your target audience is spending more time scrolling through Twitter increases the chances of your post gaining traction. It's been said that tweets posted on Friday, Saturday and Sunday have a higher click-through rate than tweets posted between Monday to Friday. This is justified by the fact that most people aged between 25-50 spend their time at work during the week and thus have less time for social media. However other sources indicate that peak traffic hours on Twitter (and other social media apps) are actually Wednesdays 9 am-3 pm and Tuesdays and Thursdays. This source even lists Saturday as the worst day to tweet. Maybe because most people out are with friends and don't have time to go on social media? The most important thing is for you to understand your target market and know what times they are most likely to scroll through Twitter if that's even the channel they use.
Social media marketing is a never-ending process and requires consistent and continuous dedication for every business. Digital marketing is becoming more and more prominent in a fast-paced, sleepless race for engagement and companies should also keep in mind that flexibility and agility are essential when it comes to marketing strategy.
If your business needs advice regarding your marketing strategy or a consultation, get in contact with our marketing team today.