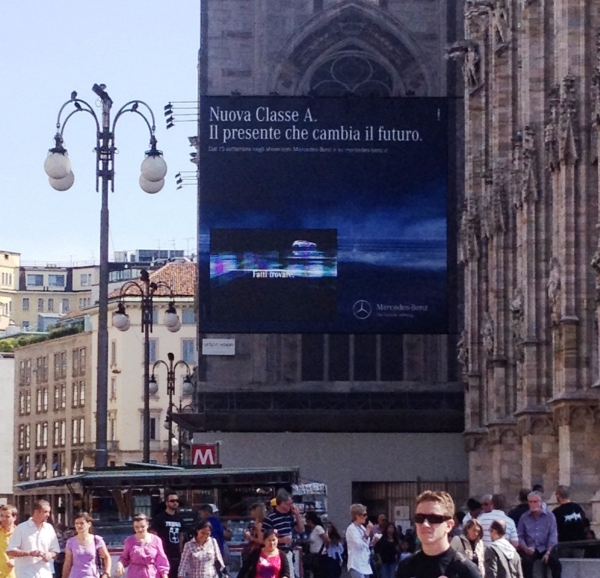 Is there nothing sacred when it comes to advertising?
A day in Milano walking the streets and shopping at some of the world's most famous stores, I came across an advertisement which took me by surprise.

In Europe, there are many historic landmarks. As an Australian, our short history means we don't have the depth of historic value as our European counterparts. Many Australians travel to see these landmarks and learn about their historic value.

In Milan, the most famous landmark is undoubtably the city's gothic cathedral called Duomo which was commissioned by Bishop Antonio da Saluzzo in 1385.

To the side as you can see with this picture is a very big billboard for Mercedes. I was shocked. Not because the billboard said anything particularly alarming, but because it commercializes a major landmark in a way that I feel tourism does not.

What do you think of this billboard for Mercedes? Is this position right?